Aleksey Arhipovskiy - "Going Home" (MUSIC VIDEO)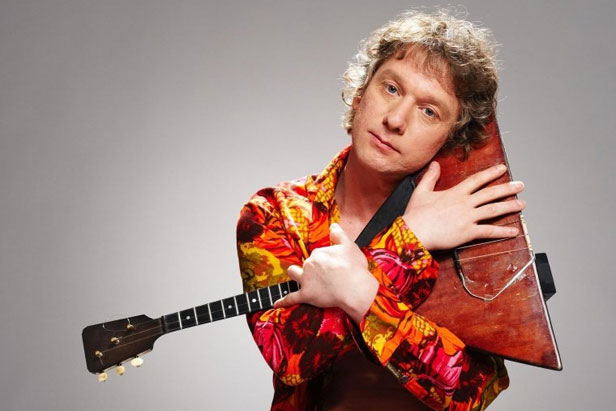 The balalaechnik Aleksey Arhipovskiy became a sensation immediately after the first appearance in front of the general public. He practically wrecked the Guitar festival where he played a 10-minute solo number showing incr edible musical mastery. It was a real Theatre of inexpressible play and giddy performing numbers, MIME and gesture. Many hearers compared Arhipovskiy no less than with great Jimi Hendrix!
He was born on 15 May 1968 in the town of Tuapse, Krasnodar Territory, Russia. He has inherited his passion for music from his father who played on the garmoshka as a child and accordeon in the 1950-s. So music was often played in their home. At the age of 9 he started a musical school to study the balalaika. As a student he often took part and won awards in town and regional contests. After finishing school he gave the 1-st 2-part solo-concert. In 1982 he entered State Musical College named after the Gnessins, the department of folk instruments,balalaika - class, professor V.Zadzigin. In 1985 he became a laureate of the 3-d Russian Contest of Folk Instrument Performers. After graduating from college he worked as a soloist in Smolensk Russian Folk Orchestra directed by V.Dubrovskiy. It was then when he started experimenting with the expressiveness of the balalaika-solo. In 1998 he was invited to the State Academic Russian Folk Ensemble "Russia" directed by L. Zykina. He toured a lot round Russua and abroad with the ensemble.
As a soloist he took part in the Festivals of Russian Culture which took place in the USA,China,South Korea,Germany,France,Spain,Bulgaria. Besides he took part in different jazz festivals in Russia and abroad, in radio and TV programmers, government concerts and summits.
All rights reserved by Rossiyskaya Gazeta.