Activists hold rally in St. Petersburg to revive anti-Putin movement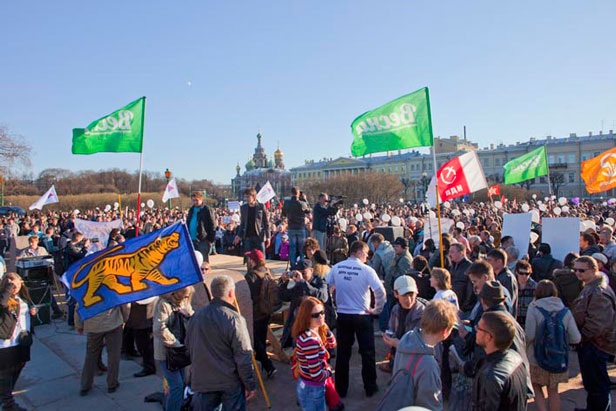 In Russia's second city St.Petersburg some 500 people gathered in the city center, to denounce Russian President Vladimir Putin one year into his new Kremlin term. Meanwhile, organizers put the turnout at over 1,500.
Civil activists, as well as journalists and political scientists spoke at the rally, urging the authorities to free all suspects in the case of the mass unrest on Bolotnaya Square in Moscow on May 6 2012.
All rights reserved by Rossiyskaya Gazeta.