RBTH Cast: Tim Shearring, The Daily Telegraph's design director on RBTH redesign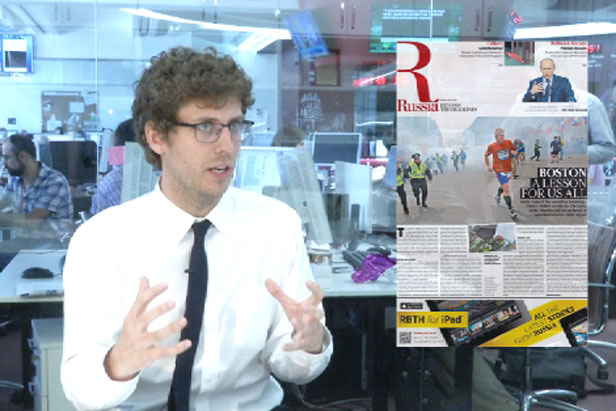 Russia Beyond the Headlines, the international publishing project of daily Rossiyskaya Gazeta, debuted a redesigned and renamed version of its monthly supplement in the UK. Now called Russia Beyond the Headlines, the redesigned supplement offers even deeper insight and wider coverage of Russia-related events, as well as a new layout developed by the design director of The Daily Telegraph.
Tim Shearring, Design Director at The Daily Telegraph came to RBTH office to speak on what this redesign is about and why you should definitely look through a new issue of RBTH supplement in the Daily Telegraph.
The monthly Russia-themed supplement first appeared in leading British paper the Daily Telegraph in August 2007 under the name Russia Now. Today the supplement is known among the newspaper's audience as a reliable source of high-quality news and analysis about Russia's political and economic development and relationship with the UK, as well as a place to find lighter features on Russian culture, cuisine and sport.
All rights reserved by Rossiyskaya Gazeta.