Backstage of Russian circus: life on the edge of a bar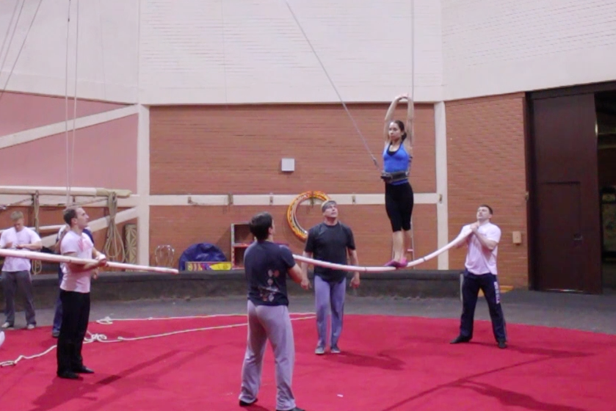 | | | |
| --- | --- | --- |
| Press | | to activate English subtitles |
A circus act called "Acrobats on Russian bar" is unique. Usually one act is performed by 3 people: one "flyer" and two "porters". Elena Alekseeva is the only person in the world, who can do 4 somersaults jumping on a pole stick.
This trick was first created by the Russian artist Alexander Moiseev who lived in Rostov-on-Don. In 1978 he came up with a stick in the form in which it exists now. He showed a jump using three poles tied together and a pole made of fibreglass.
All rights reserved by Rossiyskaya Gazeta.