Three on a boat across the Atlantic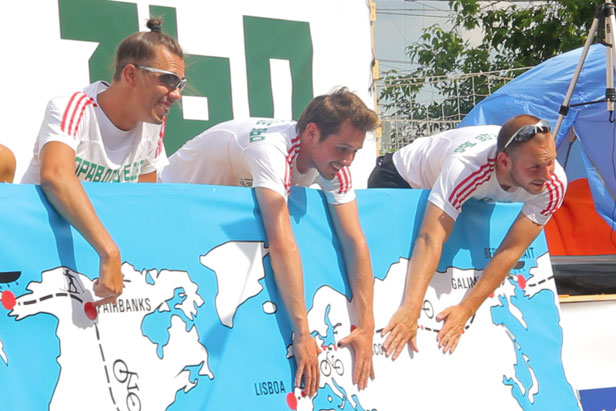 The Truth about Food 360 expedition is the first Russian project to travel nonstop around the world without any kind of motorized transport. Businessman Sergey Raksha and two of his friends will complete the round-the-world trip with the help of environmentally friendly means only – bicycles, row boats, their own leg power and an abominable team spirit.
"The expedition will set out from Moscow in October 2013. We reckon it'll take about 360 days to complete the trip, which will be a world record [there is no evidence that anyone has ever done this before]. We believe that people's lives can be improved by three things – eating healthily, exercising regularly and caring about the environment," expedition leader Sergei Raksha said.
The goal of the expedition is to raise awareness about the problems related to the poor nutrition and exercise habits of the average Russian, as well as to the worsening environmental situation in the country.
All rights reserved by Rossiyskaya Gazeta.