Sochi volunteers are ready to greet the world at the Olympics 2014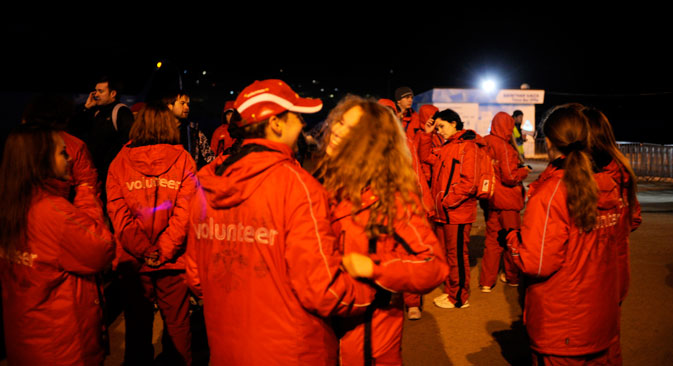 As the city of Sochi prepares for the upcoming 2014 Winter Olympic Games, volunteers across the country are ready to help at the Olympic games. Join RTDoc's James Brown as he meets the people volunteering their time for an event of international significance.
The Winter Olympics in Sochi commence in less than 6 months, and the Sochi 2014 volunteer movement has stirred up a wave of social activity in Russia. Now there are three times more volunteers for the Games than there are vacancies.
All Sochi 2014 volunteers start their journey at the official website. After logging on and filling in a detailed application form, every volunteer has to go through a round of tests: the first trial is to check the applicant's diligence, while the second test evaluates applicants' English-language proficiency.
Successful applicants are invited to a 30-minute interview — a sort of quiz to check how suitable they are for the position, learn about their previous work experience and rate their spoken English. During the Olympics, all the volunteers will stay in special houses in the Olympic village, which are currently being built. Each volunteer will be approved to work at a single Olympic facility. On their days off, volunteers will be given free tickets to all events.
All rights reserved by Rossiyskaya Gazeta.