This is what Russian jazz sounds like (MUSIC VIDEO)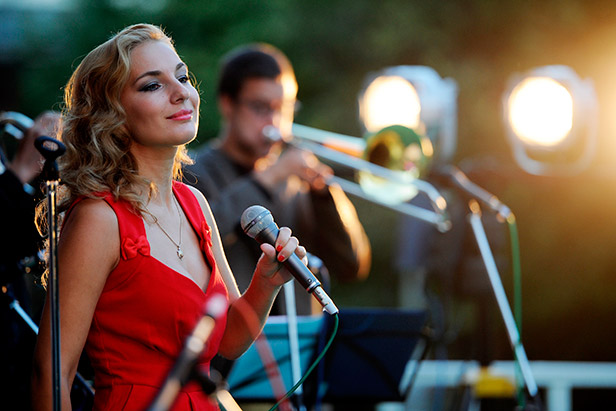 A refreshing wind, the bubbling of fountains, and leisurely jazz improvisations. In Moscow, just as in other world capitals, the culture of open-air jazz festivals gets richer with every year.
| | | |
| --- | --- | --- |
| Press | | to activate english subtitles |
One of the most famous "representatives" of this trend is the Moscow International Outdoor Jazz Festival "Jazz at the Hermitage Garden". This year, it was held, as it traditionally is, at the end of August (August 23-25) and gathered together on its stage Russian jazz stars like Mikhail Okun, guitarist Aleksey Kuznetsov, and saxophonist Sergey Golovnya, as well as MARIO VAVTI'S RIDE THE SLIDE ensemble (Austria) and SAMBA JAZZ ALL STARS (Brazil, USA, Germany).
In its 16 years, more than 88,000 visitors have attended this jazz festival, located in the cozy and inviting Hermitage Garden, situated in the very center of Moscow.
All rights reserved by Rossiyskaya Gazeta.