Cinematryoshka: Jesse Eisenberg incarnates a Dostoevsky hero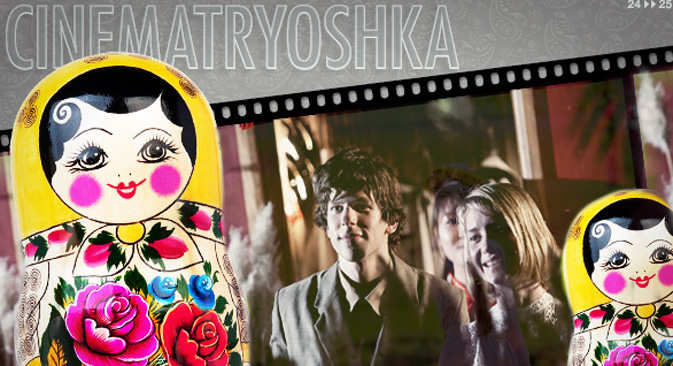 On September 7, Richard Ayoade's movie "The Double" premiered at the International Film Festival in Toronto. The British director's second feature-length movie is based on Fyodor Dostoevsky's eponymous novella.
| | | |
| --- | --- | --- |
| Press | | to activate English subtitles |
The film tells the story of a young clerk who begins to go mad when a doppelganger—a man whose appearance is similar to his, but whose character is the exact opposite—appears in his life. The Double stars Jesse Eisenberg as a timid man named Simon. Set in an odd sort of dystopian future, his attempt at impressing his boss (Wallace Shawn) and making a connection with his beautiful co-worker (Mia Wasikowska) is ruined when they hire another new employee. This employee looks exactly like him (also played by Eisenberg) but is better than him in every way, more outgoing, confident, aggressive, and extroverted.
This is not the first adaptation of Dostoevsky's novel on screen. We decided to discuss Ayoade's version and its predecessors with one of the foremost specialists on Dostoevsky's work - doctor of philology, vice president of the Russian Dostoevsky Society Karen Stepanyan.
All rights reserved by Rossiyskaya Gazeta.