The Soviet Union as seen by a Pin Up artist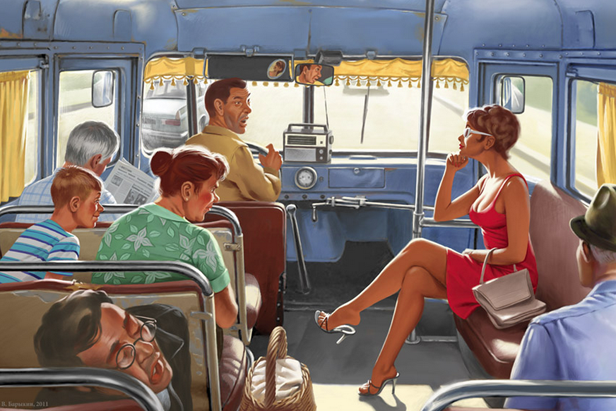 The Russian illustrator Valery Barykin successfully combines vintage Pin Up Girls with Soviet art propaganda.
The Nizhny Novgorod artist reinterprets the poster style used to arouse Soviet citizens' sense of civic responsibility with Leninist literature and heavy machinery supplanted by buxom girls and booze.
There was no Pin Up art in Soviet times. Due to the devastation of World War II, Russian women in the '40s and '50s were taught to be tough and work hard. Russia never had the chance to enjoy the happy pin-up times of America's post-war period.
The video was first published in Radio Liberty
All rights reserved by Rossiyskaya Gazeta.