Russian rockets cleave the sky over the Baltic Sea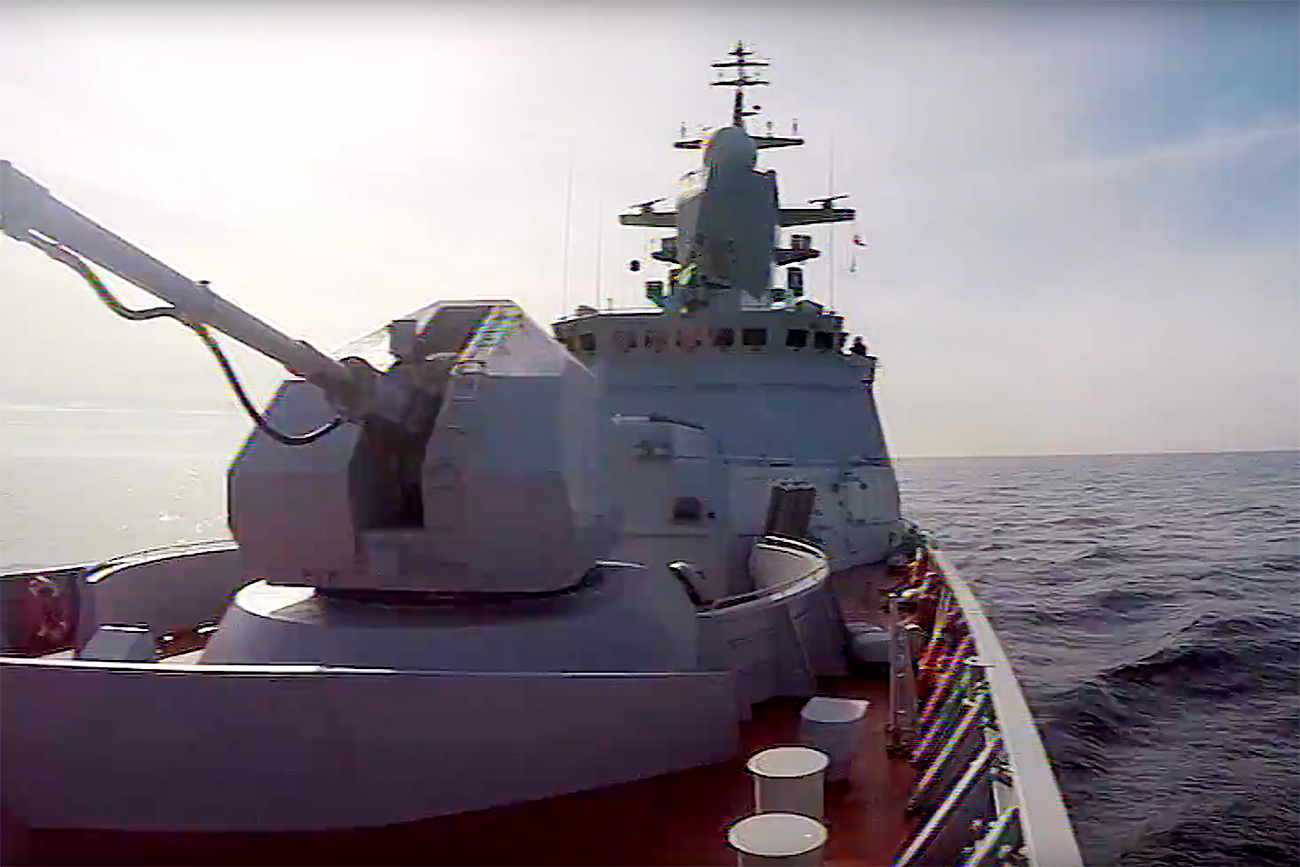 VIDEO Russian Navy drills in Baltic sea
Screenshot
Russian Navy fires cruise missiles during blue-water drills.
Russia's Baltic Fleet delivered a blow to a simulated aggressor under the close supervision of NATO naval forces from Poland, Sweden and Germany.
The Kuznetsk guided-missile boat struck the new Admiral Makarov frigate with Termit cruise missiles. However, the crew successfully repelled the attack, suffering only a minor scare, which can be heard on the video.
According to Izvestia military analyst Alexei Ramm, there was no threat to the crew. "It was David versus Goliath—the very latest frigate and one of the Baltic Fleet's most modern ships, and a small guided-missile boat several times smaller," said the expert.
In addition to anti-ship cruise missiles with a range of 100 km and missile defense systems, the sailors fired 30 and 76 mm rapid artillery guns.
The Kuznetsk guided-missile boat (Project 12411T) is armed with a 76 mm AK-176 artillery mount, two 30 mm AK-630 installations, four Termit anti-ship missile launchers and four Strela-3 MANPADs.
What's more, the Admiral Makarov frigate (Project 11356) is armed with eight Kalibr-NK cruise missile launchers and the Shtil anti-aircraft missile system, which successfully repelled an incoming missile.
The ship is also equipped with a 100 mm A-190 artillery mount with a range of 20 km.
If using any of Russia Beyond's content, partly or in full, always provide an active hyperlink to the original material.