Nadezhda Tolokonnikova advertizes a fashion brand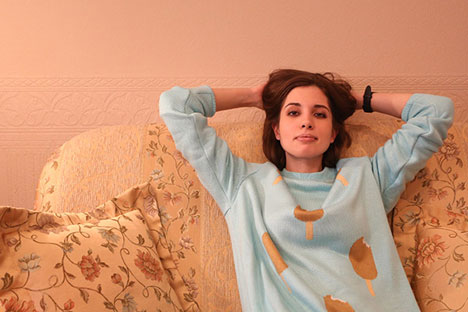 The online fashion store Trends Brands has seized at a chance to get some free publicity on the back of the latest news
Source: Denis Sinyakov / Lenta.ru
The online fashion store Trends Brands has seized at a chance to get some free publicity on the back of the latest news. It turns out that Nadezhda Tolokonnikoa, the Pussy Riot member who was recently freed from jail, has spent her first days out of prison dressed in clothes from the company's collection. Trends Brands itself has spread the news via its blog.
But this PR move has left the public opinion divided. Because of the punk rock band's notoriety, some customers say they will stop shopping at Trends Brands. Others, however, say the advertising strategy deserves praise for its ingenuity.
Incidentally, according to Russian Internet statistics released by Yandex, the web page that attracted the most hits in 2013 was a letter by Pussy Riot member Nadezhda Tolokonnikova, headlined "Now you will always be punished".
The letter was written while Tolokonnikova was serving her time in a penitentiary facility in the central Russian province of Mordovia. The second biggest news of the year was the Chelyabinsk meteorite.
All rights reserved by Rossiyskaya Gazeta.