Changes in U.S. plans for Europe-based missile defense system fail to allay Moscow's concerns - Russia's Defense Ministry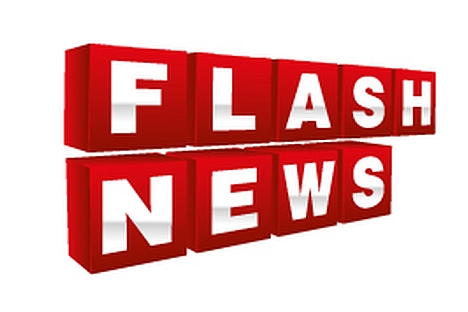 A statement by U.S. Secretary of Defense Chuck Hagel who effectively announced the cancellation of the final phase of a Europe-based missile defense shield should be clarified in great detail, Sergei Koshelev, director of the Russian Defense Ministry's department for international military cooperation, told journalists at the NATO headquarters in Brussels on Monday evening.
"Negotiations ought to be held in order to allow us to understand what exactly the U.S. is going to cancel and what plans will go ahead. After it, we will be able to draw conclusions," he said.
"Russian experts predicted a year ago that Americans could scrap the fourth phase for technical, not budget-related, reasons," Koshelev said. "They are unable to cope with this task at the moment beyond any doubt. They will not be able to do so within the timeframe that was declared at the very beginning. The task of missile interception is much more difficult to fulfill than the political leadership thinks."
It was said at an international security conference in Moscow last year that even elements of the third phase of the Europe-base missile defense system could pose a threat to the effectiveness of Russia's strategic nuclear forces, Koshelev said.
One of the conclusions drawn at the conference indicated that if interceptors were placed in the northern seas in the vicinity of launch pads for Russian ballistic missiles, the means available for NATO member countries, especially ships equipped with Aegis ballistic missile defense systems, could pose a threat at their boost phase to the Russian strategic nuclear forces today, he said.
Koshelev said that he was speaking about the technical capabilities of interceptor missiles, which means that "each stage of missile defense shield construction would enhance their abilities to intercept missiles both in terms of distance and altitude."
"The final stage, the so-called Block 2B, could have posed the greatest threat to the Russian side. Former U.S. Secretary of Defense Robert Gates, presenting the Phased Adaptive Approach, said that Russia would not like the fourth phase the most because it envisioned the possibility of intercepting intercontinental ballistic missiles," Koshelev said.
Except for Russia and China, no other country has such missiles, he said.
"And when we are told that a system for intercepting Iran's non-existent missiles is being built, we treat it with a great deal of suspicion," he said.
In Koshelev's opinion, Russia is not opposed to NATO-U.S. plans to create a system of protection against some hypothetical missiles.
"We say that it is your right if you think that your security is in danger, but you should not do it at the expense of Russia's security," he said.
Moscow has proposed documenting and setting technical criteria for Washington's assurances that its missile defense shield will not impact the effectiveness of the Russian strategic nuclear forces in any way.
Russia wants the U.S. to guarantee that elements of this missile defense system will not be placed in the vicinity of Russia's strategic means and favors restrictions on the speed of interceptor missiles and their numbers.
"We have proposed formulating certain technical criteria and parameters and putting them on paper," Koshelev said.
Russia will agree to the construction of this missile defense shield and will think that the system is not directed against it as long as the U.S. and other NATO member countries continue acting within these criteria, he added.
All rights reserved by Rossiyskaya Gazeta.