Russia insists on monitoring the life of Russian children adopted by American families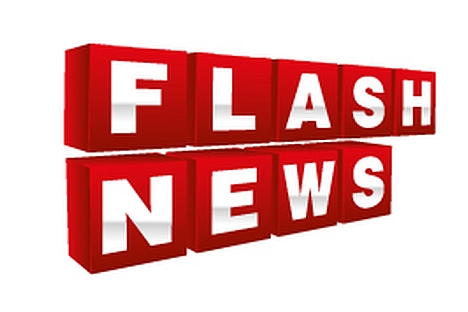 Russia and the United States will soon hold consultations and will in particular discuss the destiny of two Russian children adopted to the U.S., Kirill Kuzmin and Yegor Shatabalov.
"We plan to hold relevant consultations soon during which we will receive exhaustive information on the investigations on the deaths of Russian children. Then we [will discuss] the issue on the latest two cases related to Kirill Kuzmin and the re-adoption of Yegor Shatabalov," Russian Deputy Education and Science Minister, Igor Remorenko, said while speaking at a "governmental hour" in the Russian State Duma.
Kirill Kuzmin's brother, Maxim Kuzmin, died in his adoptive family. Yegor Shatabalov, Kuzbass native, was adopted several years ago by a U.S. woman, who as it later transpired was in a same-sex marriage.
The Russian official said that several requests have been sent to the U.S. State Department. In these requests Russia raises the issue that in certain cases agreement on conditions in which Russian children live in U.S. adoptive families has been violated, Remorenko said.
"In particular, we've stated that if conditions in which a child lives change, we are entitled to demand them to provide other living conditions, including the child's return to Russia," Remorenko said.
The Russian official said that regardless of the ban Russia introduced on U.S. citizens, the Russian-U.S. agreement on adoption remains in force until January 1, 2014.
"This allows us to demand that the U.S. side fulfill the agreement on regulations related to control over living conditions and upbringing of adopted children," Remorenko said.
Likiwise, Russian Foreign Minister Sergei Lavrov insists on monitoring the life of Russian children adopted by American families even after the bilateral adoption agreement is terminated.
"Although the agreement with the U.S. on cooperation in international child adoption will be terminated on January 1, 2014, we will continue monitoring the life of children from Russia using the mechanisms of the 1964 Bilateral Consular Convention," he said. "We will continue demanding that the U.S. Department of State grant us access to information detailing the conditions in families where adopted Russian children lived before the aforementioned agreement came into force."
The minister reiterated that he had raised this issue during his recent meeting with U.S. Secretary of State John Kerry.
"He [Kerry] assured me that he is aware of the existence of actual problems and will take measures to ensure transparency in these issues and more constructive cooperation with the Russian side," Lavrov said.
According to him, Russia is currently establishing a database of all Russian natives adopted by foreigners.
"The situation is also complicated because after moving, to the United States for example, a child is provided almost always and straight away with citizenship and adoptive parents give the child a U.S. name," he said. "So even when information on incidents is reported in the media, it is impossible to understand from their surname if a child was adopted in Russia."
"So we are currently working on establishing a database of all children adopted in Russia," Lavrov added. "We have sent a relevant request to the U.S. administration, we will seek a response."
The Russian Foreign Minister said that consulate employees informed the Russian Foreign Ministry as well as the Russian Ministry of Education and Science of all cases when rights or legal interests of children adopted in Russia were violated. The ministries start dealing with a situation immediately.
All rights reserved by Rossiyskaya Gazeta.