Justice Ministry: Russia will have to comply with ECHR judgment on former Yukos security service head [updated]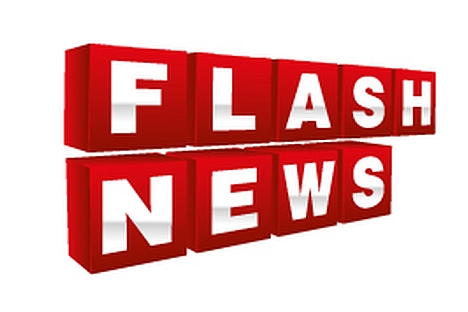 Russia will have to comply with the European Court of Human Rights' (ECHR) judgment that found unjust the conviction of former Yukos security service head Alexei Pichugin, who was earlier sentenced to life for the alleged organization of a series of murders and attempted murders, the Justice Ministry said.
"The Convention for the Protection of Human Rights and Fundamental Freedoms does not provide for any other legal options for further proceedings at the ECHR than those the Russian Federation's authorities have already employed, and therefore this judgment has to be complied with," the ministry press service told Interfax when asked how the situation could develop after the ECHR handed down its judgment in the Pichugin vs. Russia case.
Interfax reported earlier that the ECHR ruled on March 19 that the judgment in the case was final and turned down Russia's motion on referring it to the Grand Chamber for revision.
The ECHR ruled on October 23, 2012 that Pichugin's trial in Russia was unjust and recovered about 9,500 euro from the Russian authorities as compensation for non-pecuniary damage.
Based on the ECHR's judgment, Pichugin's defense team is determined to demand that the case against him be reconsidered.
"The ECHR's judgment is a new circumstance. We will certainly go to the Russian Supreme Court to demand that the sentence be invalidated," Pichugin's lawyer Ksenia Kostromina told Interfax.
Pichugin was detained in 2003 on suspicion of committing a murder and plotting several other murders.
Based on a verdict handed down by a jury, the Moscow City Court found Pichugin guilty in 2003 of killing the Gorin couple, plotting the murder of Olga Kostina, a former Moscow City Hall spokesperson and former advisor to Yukos head Mikhail Khodorkovsky, and beating up former head of Rosprom company's property management department Viktor Kolesov.
Pichugin was sentenced to 20 years in a high security prison, and the conviction was upheld by the Supreme Court.
Another criminal case was started against Pichugin later and in 2006, and the Moscow City Court sentenced him to 24 years in a high security prison after finding him guilty of organizing the murder of Feniks trading company head Valentina Korneyeva and Nefteyugansk Mayor Vladimir Petukhov.
The prosecution authorities appealed the sentence with the Supreme Court, which canceled it and ordered a retrial. Finally, the Moscow City Court sentenced Pichugin to life in a special security prison in 2007.
Pichugin claimed in his appeal he filed with the ECHR that, after he was arrested and placed at the Lefortovo detention facility, he was denied efficient medial aid. He called his arrest unlawful and complained that his criminal prosecution was unfair. Pichugin also claimed that, while he was being held in detention, psychotropic drugs were administered to him.
This, in his opinion, violated Human Rights Convention Article 3 banning torture, Article 5 guaranteeing the right of a person to liberty and security, and Article 6 guaranteeing the right to a fair and public hearing.
The ECHR ruled that Pichugin was provided with the necessary medical aid at the Lefortovo detention facility and that his rights and freedoms were not violated while he was being held in detention. The court turned down Pichugin's complaints against his arrest, too lengthy a pretrial detention, a swift court ruling sanctioning his arrest and an unfair trial.
At the same time, the ECHR ruled that Russia violated Clause 4 of Article 5 of the Convention, saying that the consideration of his complaints against his arrest on February 12, April 13, June 17, and December 9, 2004 was too long.
Russia also violated the same clause of Article 5 by not considering Pichugin's appeal against the issuance of an arrest warrant for him on March 10, 2005. The ECHR also concluded that Russia violated Article 6 in relation to Pichugin by groundlessly ordering that he be tried behind closed doors.
All rights reserved by Rossiyskaya Gazeta.