Russian foreign minister says attempts made to use organs of 2 Russian children who died in U.S. - newspaper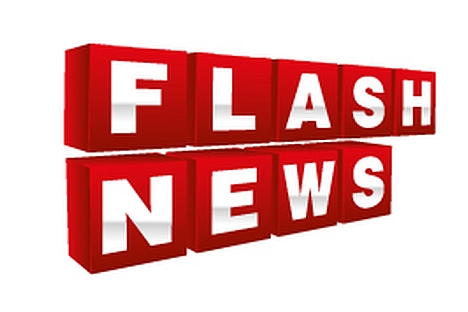 The Russian Foreign Ministry has information that two attempts to use the organs of Russian children adopted to the United States for transplantation have been made, Izvestia newspaper reported on Monday.
"Our foreign facilities in the U.S. have information that two possible attempts were made to use the organs of dead Russian children for transplantation," the newspaper quoted Russian Deputy Foreign Minister, Sergei Ryabikov, as saying in response to the request of State Duma deputy Alexander Starovoitov.
The Russian Foreign Ministry data shows that attempts were made to use the organs of 6-year-old Alexei Geiko in 2003 and Ilya Kargyntsev, age unknown, in 2005. However, the Foreign Ministry is not aware how these attempts resulted, the newspaper reported.
Russia cannot be aware of all similar cases because "the official collection of statistics related to the use of organs of dead and deceased children as donors is not performed," the newspaper reported citing Ryabikov's letter.
The Russian Foreign Ministry said that in general "the rules to obtain consent on transplantation are gradually being simplified" in the United States. Most U.S. states operate under a standard law "On Anatomical Gift" which stipulates that organs can be taken even without patient's or relatives' consent "if doctors or competent bodies have made sufficient efforts to find out possible objections," the newspaper reported.
The newspaper reported that Russian deputies started discussing the subject of transplantation of Russian children's organs in late 2012 when they passed the Dima Yakovlev Law which banned the adoption of Russian orphans to the United States. Some parliamentarians referred to the transplantation issue as an argument in favor of the ban. However, they failed to provide any official data.
Starovoitov, State Duma deputy from the Russian Liberal Democratic Party, wrote to Russian Foreign Minister Sergei Lavrov in February with a request to provide all available information. Starovoitov asked the Russian Foreign Ministry to obtain relevant data from the United States if the Russian side had no such information.
The newspaper reported that based on the received response, Starovoitov had concluded that Russian kids in the United States were not protected at all.
"I suppose that light-fingered dealers could have used the adoption under the recent law for their mercenary purposes. Our disabled children could have been used as donors for transplantation. The Foreign Ministry's letter shows that it is virtually impossible to track this," the newspaper quoted Starovoitov as saying.
The Information and Press Department of the Foreign Ministry refused to provide Izvestia with a comment on Ryabikov's response but said that it was controlling the situation with children in the United States constantly.
"The Russian Foreign Ministry, Russian embassies and general consulates are constantly monitoring the situation with adopted Russian children and pay attention to all aspects related to the issue," the ministry said.
All rights reserved by Rossiyskaya Gazeta.