North Korean authorities recommend Russian Embassy to consider staff evacuation [updated]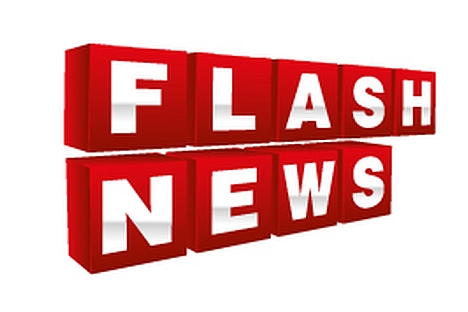 The North Korean Foreign Ministry has advised the Russian Embassy and the diplomatic missions of other countries to consider a possible evacuation of their staff due to a recent escalation of tensions on the Korean peninsula.
"On April 5 a representative of the North Korean Foreign Ministry asked the Russian side to consider the possibility of evacuating employees of the Russian Embassy along with the staff of other diplomatic missions in Pyongyang from North Korea following the escalation of tensions on the Korean peninsula," press officer of the Russian Embassy in Pyongyang Denis Samsonov told Interfax. "The Russian side has taken note of this suggestion. No decision has been made yet."
However, "nothing extraordinary is happening at the moment, and the embassy is working as usual," Samsonov said. "I can assure you that the situation in Pyongyang is absolutely quiet today. There are no visible tensions. Furthermore, it is a non-working day in Pyongyang today, and no extraordinary events should happen."
Meanwhile, Foreign Minister Sergei Lavrov says that Russia intends to clarify details on the North Korea offer before making a final decision.
"The offer was made to those embassies, which are in Pyongyang and we are currently trying to clarify the situation. We have asked several questions, which were to be posed to our North Korean neighbors in this case, and we are in close contact with our Chinese partners as well as our U.S., South Korean and Japanese counterparts. You can basically say we are in contact with the participants of the P5+1 talks," Lavrov told reporters in Tashkent on Friday.
Lavrov said that North Korea had not decided to evacuate diplomats but had just made such an offer.
"I will repeat once again because many factors are involved here, we are currently trying to clarify all these factors related to other countries involved in the P5+1 process," the Russian Foreign Minister said.
Security of Russian citizens becomes a priority amid deterioration on the Korean Peninsula but Moscow still hopes that neither side will start hostilities.
"We are studying the situation and every possible scenario. Alas, there is a wrong vector. This is a source of concern. The provision of security of our citizens becomes a priority," a source at the Russian Foreign Ministry told Interfax. "Hopefully, no one will cross the critical line."
As to when the evacuation of Embassy staff and others could start, the source said, "That implies a certain procedure. I do not mean bureaucracy. We are eyeing a real situation: The evacuation of an embassy takes more than one or two days or even one week. There are protocols to be followed depending on a concrete situation."
All rights reserved by Rossiyskaya Gazeta.