Authorities to sum up results of the NGO inspections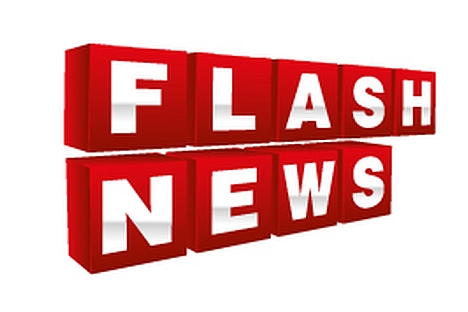 The inspections of non-governmental organizations (NGO) are not large-scale and the results will be summarized in late May, Russian Deputy Prosecutor General Viktor Grin wrote in a letter to Chairman of the Russian Presidential Human Rights Council Mikhail Fedotov.
"The inspection does not pursue limiting NGO activities, it is preventive and aimed at forcing organizations to follow the demands of the law on foreign agents while finding violators," the letter said.
Grin's letter is a response to a request of a Human Rights Council member "regarding the NGO inspections."
"Prosecutors are currently holding a scheduled inspection in the framework of the regulatory authorities that NGOs, including those with foreign financing and acting in the public and political spheres, follow the federal law," he said.
According to the information of the Prosecutor's General Office, "during the inspection prosecutors take measures only on those organizations which knowingly and intentionally prevent holding it or avoid it."
Grin said that"conclusions on the scale of NGO inspections held in Russian regions do not prove true."
"For example, only 0.5 percent of NGOs from all organizations registered in Moscow are inspected, less than 1 percent in St. Petersburg and the Primorye territory," the letter said.
"The Russian Prosecutor's General Office itself did not receive any complaints or statements from organizations being inspected saying that prosecutors violated their rights," Grin said.
Meanwhile, representatives of the Moscow offices of Human Rights Watch (HRW) and Amnesty International human rights organizations were summoned for questioning to the prosecutor's office following the inspection into whether the law on foreign agents was being complied with.
"Representatives of HRW and Amnesty International were called today to the prosecutor's office to testify," Head of the Agora human rights association, Pavel Chikov, tweeted on Tuesday.
Chikov said that employees of the Amnesty International Moscow office were called for questioning on May 6.
Interfax does not have confirmation of this information from prosecutor's office.
The Russian Justice Ministry says that NGOs registered as foreign agents will have to report their activities every six months and expenses every three months.
"In accordance with the decree, reports on activities and executives of NGOs registered as foreign agents are to be submitted to the Russian Justice Ministry once every six months (not later than January 15 and July 15)," the ministry said.
The law, obliging non-governmental organizing with foreign financing to register as foreign agents, came into effect in Russia in late 2012. Large-scale inspections of NGOs began in Russia in March. The Russian Justice Ministry said that the inspections were held to find out whether NGO activities were in line with the charter and law.
All rights reserved by Rossiyskaya Gazeta.