Unions, bloggers, lonely girls rallied in Russia on Labor Day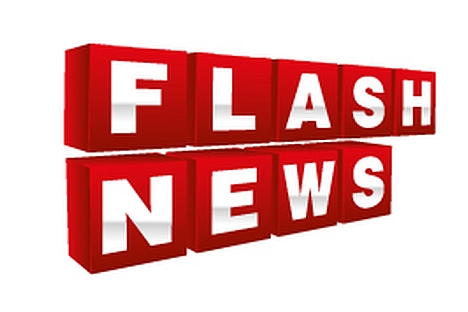 Hundreds of thousands of people rallied across Russia on Wednesday to mark Labor Day with events ranging from Soviet-style state-endorsed marches to campaigns for promotion of European techno and single ladies' rights.
Moscow saw seven rallies, the biggest of them being a march of labor unions in Moscow, co-organized by the ruling United Russia party, which was attended by some 70,000 participants, according to the city police.
It fell short of 2012, when some 150,000 attended a march on Day of Spring and Labor, as the holiday is officially called, though media claimed some participants were paid to attend. Columns were then joined by then-president-elect Vladimir Putin, who did not attend this year's demonstration.
The biggest rally this year took place in St. Petersburg, where 150,000 participated in the labor unions' marched down the central Nevsky Prospekt, local police said. About 30 alleged anarchists were detained for trying to hijack the rally and clash with nationalists there, city media said.
Moscow was also upstaged by the North Caucasus republic of Chechnya, where 120,000 rallied in the capital Grozny and another 210,000 across the rest of the region, according to figures by the rally organizers.
Other large-scale rallies nationwide included a march of 40,000 in Khabarovsk, 35,000 in Vladivostok, 33,000 in Izhevsk, 25,000 in Volgograd and 20,000 in Yekaterinburg.
In the far eastern city of Magadan, where some 15,000 took to the streets, a special place in the ranks was allotted for local bloggers, Rossiiskaya Gazeta reported, without providing their numbers.
Several opposition groups also rallied Wednesday, chief among them the Communist Party, which maintains Labor Day traditions established in Soviet times, when the May 1 event was among the chief state holidays.
The Communists' biggest event in Moscow gathered 4,500, according to police estimates.
The nationalists held two separate rallies in Moscow, the larger of which attracted 1,000 people, city police said.
Though nationalist activists have a history of violent clashes with police and attacking migrants, the event in Moscow ended without any disturbances.
The capital also premiered its two so-called "Hyde Parks," or special reservations where mass gatherings can be held without special permits from authorities. The venues are situated in city parks and have a maximum capacity of 2,000 each.
The "Hyde Parks" failed to attract any political groups, but instead hosted a slew of eccentric events including a Single Girls Rally, a rally against rude behavior and a dance flashmob to promote European hardcore techno.
Fourteen cities across Russia and other former Soviet republics also hosted "monstrations," or tongue-in-cheek events where participants tout banners with deliberately absurd slogans.
The biggest "monstration" in Novosibirsk, from where the tradition originated in 2004, gathered about 2,000, according to the city administration, and offered slogans such as "Where's the sun?" and "Beware of the radioactive queer's bite."
First published in news agency RIA Novosti.
All rights reserved by Rossiyskaya Gazeta.