Russia has not yet sent documents to Interpol on declaring Browder wanted - Interior Ministry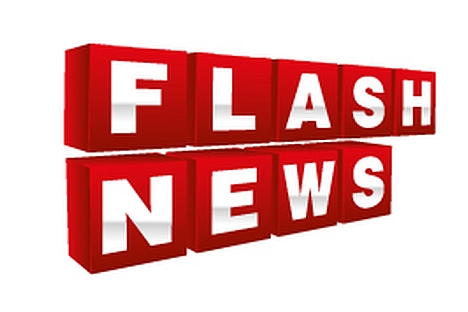 Russia did not forward documents to Interpol on declaring Hermitage Capital co-founder and CEO William Browder wanted, according to the Russian Interior Ministry.
"The media have wrongly interpreted Interpol's statement that this organization will not help an international search for Browder," the ministry's spokeperson said. "At the present time, the Russian National Central Bureau of Interpol has only passed documents on establishing Browder's whereabouts to the general secretariat, and we are not talking about declaring him wanted so far."
"The documents on declaring Browder wanted have not been passed, as, in order for this procedure to be launched, the Russian bureau of Interpol needs to obtain confirmation from the Russian Prosecutor General's Office that it intends to demand Browder's arrest and extradition. They have not been obtained within the framework of a legal procedure so far," he said.
It is only after receiving such confirmation from the prosecutor general that the Russian National Central Bureau of Interpol will send documents on declaring Browder internationally wanted to the organization's headquarters, the spokesperson said.
It was reported earlier that Interpol had removed all information concerning Browder from its database.
'The Interpol General Secretariat has deleted all information in relation to William Browder following a recommendation by the Independent Commission for the Control of Interpol's Files (CCF)," Interpol said earlier in a statement available on its website. "The CCF studied a complaint brought before it by Mr Browder and concluded that the case was of a predominantly political nature and recommended that all information be deleted from Interpol's databases."
This brought about a reaction from some Russian officials.
Russian State Duma international affairs committee head Alexei Pushkov described Interpol's refusal to search for Browder as a political decision.
"I think some influential quarters have put pressure on Interpol," Pushkov told Interfax on Saturday."[Browder] has apparently managed to mobilize significant political resources and block the Russian inquiry. Declaring a case political without a thorough investigation is a political position rather than an investigative body's position."
In the operations of Western businesses in Russia in the late 1990s and early 2000s, "there were a lot of shady dealings absolutely not related to politics but related to criminal schemes," Pushkov claims.
As such cases were numerous, which can also be confirmed by legal proceedings in the U.S., it is unclear why Interpol believes that the prosecution of a particular Western businessman is motivated politically, Pushkov said.
"Therefore, I believe this is a purely political decision, and it even seems to me that this is not a decision by Interpol itself but a decision made at different places," he said.
It was reported earlier that Moscow's Tverskoi Court ruled in April 2013 to issue an arrest warrant for Browder for evading investigative procedures.
The investigation believes that, while working in Russia, Browder was involved in a fraud scheme with Gazprom shares, which inflicted damage amounting to 2 billion rubles on the Russian budget.
All rights reserved by Rossiyskaya Gazeta.