Mayor of Dagestan's capital detained in murder case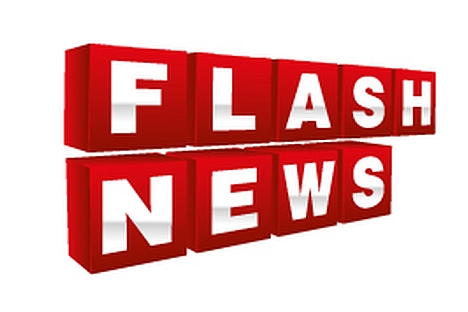 Security forces swoop on the home of Said Amirov, Makhachkala's mayor since 1998, and fly him to Moscow for questioning.
A prominent politician in the Caucasus republic of Dagestan has been detained in a paramilitary-style operation and flown to Moscow on suspicion of involvement in the murder of a law enforcement official.
Said Amirov, 59, who has served as mayor of Dagestan's capital city, Makhachkala, since 1998, was detained in a massive security swoop on his home on Saturday and taken by military helicopter to Moscow, where a court sanctioned his arrest over the 2011 killing of Investigative Committee official Arsen Gadjibekov in the Dagestani town of Kaspiisk.
Dagestan: A patchwork quilt of nationalities
Dagestan has 13 main nationalities, with Northeast Caucasian ethnic groups making up 77 percent of the population, according to a 2010 census. Avars (29 percent) are the most populous group, followed by Dargins (17 percent). Turkic peoples make up 19 percent, while ethnic Russians are just 4 percent.
The Federal Investigative Committee said on Sunday that the mayor would be charged "within 10 days."
Ten subordinates of Amirov's, and his nephew, Yusup Djafarov, the deputy mayor of the Kaspiisk, were also detained.
Amirov, a blunt but effective city leader who has been a key figure in Dagestani politics for two decades, has survived several assassination attempts, including one in 1993 that left him confined to a wheelchair.
He has been widely seen as a potential rival to the new acting head of the republic, Ramazan Abdulatipov, who 66, was appointed in January 2013 by President Vladimir Putin. The Kremlin is widely thought to have lost patience with Dagestan's previous leader, Magomedsalam Magomedov, after a suicide attack last summer killed Sheikh Said Afandi, the republic's most senior Sufi Muslim cleric, and the assassination of Dagestan's top judge in January this year.
The republic also made headlines around the world in April 2013 when two brothers who lived at one time in Dagestan, Tamerlan and Dzhokar Tsarnaev, exploded two bombs at the Boston Marathon, killing several people and injuring hundreds.
Dagestan has been subject to a low-level radical Islamic insurgency for several years, with car bombs, suicide attacks and killings of officials occurring on a virtually daily basis. Many of the killings are also thought to be connected with settling business or political disputes.
The republic is the most ethnically diverse region of Russia, with 13 different nationalities represented on its state council. Apart from extremist and politically-tinged violence, the republic is also characterized by a delicate balancing power-sharing act between the various nationalities.
Amirov comes from the republic's second-biggest ethnic group, the Dargins, who constitute 17 percent of the population. Abdulatipov, the new head of the republic, is an ethnic Avar, who make up 29 percent of the population.
As recently as April, Amirov won a contest for the best mayor in Russia. On his watch, the population of Makhachkala has doubled to 700,000, and the city is now a net contributor to the republic's budget. According to Amirov, unemployment in the city is zero, compared with an official unemployment rate of 12 percent in Dagestan.
Who's who in Dagestan politics
Ramazan Abdulatipov, 66, an ethnic Avar, was appointed acting head of the republic of Dagestan in January 2013 by President Vladimir Putin. Abdulatipov is a former State Duma deputy, academic and Russian Ambassador to Tajikistan. Abdulatopiv served as nationalities minister in the mid-1990s under the late Russian president, Boris Yeltsin.
Said Amirov, 59, an ethnic Dargin, has been mayor of Makhachkala since 1998. He has survived several assassination attempts, including one in 1993 that left him confined to a wheelchair.
Magomedali Magomedov, 82, an ethnic Dargin, was longtime leader of Dagestan from 1987 to 2006, when he resigned for unclear reasons. His son, Magomedsalam Magomedov, served with mixed results as head of the republic from 2010 to January 2013.
Magomedsalam Magomedov, 49, an economist and ethnic Dargin, was appointed head of Dagestan in February 2010 by President Dmitry Medvedev. He was replaced in January 2013 after the assassination of the republic's top judge, and was offered a post of Kremlin deputy chief of staff in Moscow.
All rights reserved by Rossiyskaya Gazeta.