EU and Russia signed an agreement on tourism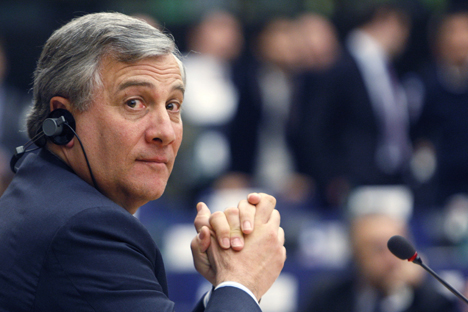 Vladimir Medinsky during a meeting on the development of the Russian film industry in Sochi, on May 24. Source: Mikhail Klimentyev / RIA Novosti

On June 17 the Vice-President of the EU Commissioner on entrepreneurship and industry Antonio Tayani and Russian Culture Minister Vladimir Medinsky signed an agreement on tourism.
The deal will facilitate tourism development and the growth of trade and economic ties between the two sides.
Tayani said that Russia has great potential for increasing tourism to EU countries. According to Rostourism, the number of Russian tourists visiting EU countries grew by 15 percent in 2012.
Tayani hoped that the trend would continue.
"Two top Italian officials said that if visas are not eliminated for Russian tourists, Venice will suffer. We don't want Venice to suffer," laughed the Medinsky.
All rights reserved by Rossiyskaya Gazeta.