30 ways to become rich before you reach 30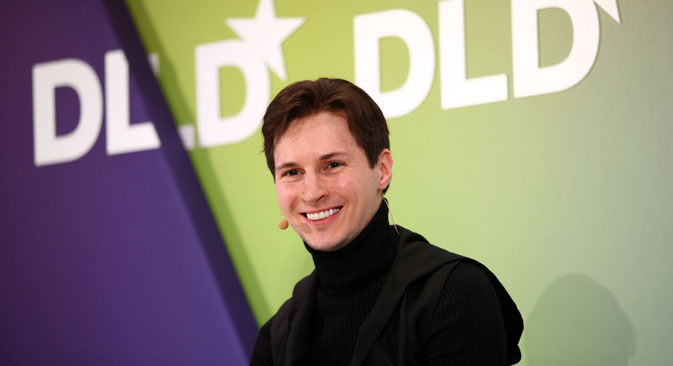 Vkontakte founder Pavel Durov is also listed in our rating. Source: Getty Images / Fotobank
RBTH features the 30 most promising and successful Russian entrepreneurs under the age of 30
The most successful young entrepreneurs in Russia will receive international exposure with the launch of the 30 under 30 special feature, which will be published on Oct. 30 by Russia Beyond the Headlines, in collaboration with Talent Equity Ventures, a corporate venture fund of executive search agency Ward Howell.
Turning a conversation with friends about the best food you ate at a restaurant last week into a world-class mobile recommendation service? Is it possible to help 400,000 people find a job and make $30 million doing so? The RBTH special feature, 30 under 30, tells these and other stories of young Russians, who share their experience of searching for the right idea to pitch.
Dmitry Yurchenko, the founder of Knopka Zhizni, or Emergency Button, succeeded with an idea that was dropped by the all-mighty Intel.
Q&A with Aynur Abdulnasyrov, CEO and founder of LinguaLeo. Source: YouTube / RBTH
The CEO of the now-successful Lingua Leo, Aynur Abdulnasyrov, failed to convince potential investors that his business was worth the money and risk, yet he still was able to back the company.
The startup called Virool came up with fresh technology instead of a copycat from the West, and, as a result, earned backing from the performing artist Snoop Dog. Last but not least, multi-inventor Alexander Gorodetsky shares his thoughts on all the beauties of doing business in Russia and the people he looks up to when in need of inspiration.
"Young age only helps [when starting your own business]. After gaining the experience and hitting all the bumps, it is easier later on," says Dmitry Yurchenko.
More than 300 applicants had to go through a highly selective process that began last June. Successful candidates were picked out by a panel of six jury members, which included successful Russian and international entrepreneurs and experts.
All of the young entrepreneurs are on the same page, saying a magic pill that turns any genius idea into a moneymaking machine does not exist, and the formula for success is as simple as ABC — hard work and persistence.
All rights reserved by Rossiyskaya Gazeta.