Stalin will continue his struggle against the Martians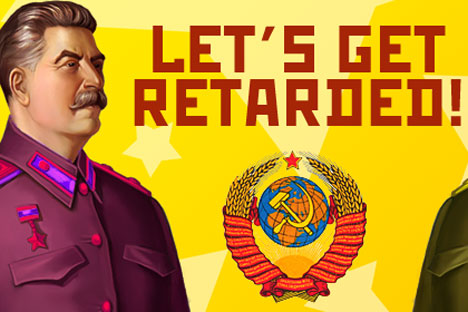 Russian based game developers from Dream Lore are going to release Stalin vs. Martians 3, a glorious follow-up to one of the most ridiculous games of all times.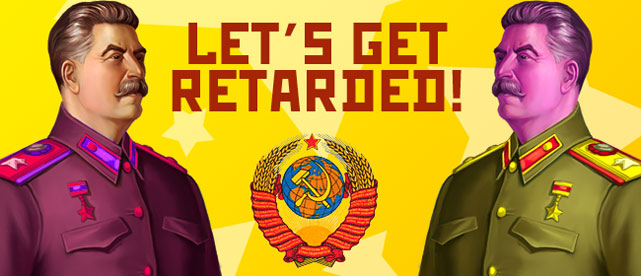 Stalin vs. Martians 3. Source: Press Photo
Russian based game developers from Dream Lore are going to release Stalin vs. Martians 3, a glorious follow-up to one of the most ridiculous games of all times.
If you like Grand Theft Auto, you will have no problem with Stalin vs. Martians 3.
In a way, it is like a crossover between GTA, Red Alert and Postal with a pinch of Toxic Avenger on the top. Essentially, it is an action/strategy hybrid. Do you remember Battletech for Sega Genesis or MechWarrior 3050?
You know, that action game, Desert Strike clone, with some nice strategic elements? This is what the skeleton of the SvM3 gameplay looks like. It is not really a Battletech clone. It just gives you the main idea.
Stalin vs. Martians - Trailer. Source: YouTube
Now add the incredible weirdness of the missions on top of that, and elements of classic titles like Cannon Fodder.
"We want the game to be action-oriented, while retaining some vestiges of the strategy genre. We want Stalin to be the lead character, so you could control this beast directly. And it gives us some great flexibility" – the developers explain. The team of developers includes people who worked on titles like S.T.A.L.K.E.R., Cossacks II: Napoleonic Wars, Alexander, Frontline: Fields of Thunder, CrimeCraft and many others.
"Kickstarter is a great option for us, because with appropriate funding we'll be able to make things right. We'll be able to create an inhumanly atrocious trash icon, but at the same time it will be playable and enjoyable" – the guys added. Stalin vs. Martians 3 is not about the core gameplay and stuff.
It is about the whole package. You have main missions and a crazy storyline. Then you have videos. And mini-games. And music. It is the sum of all parts that matters. The "Dancing Stalin" video was something you wouldn't expect. It was one of the most memorable and brain-melting things from the original SvM.
Obviously, SvM3 follows these footsteps: in-game videos are integral to the game. SvM3 promises to have a lot more features like that. Of course, suggesting Stalin as a great character for a videogame is quite doubtful at some point.
But look at a successful release of something like GTA V. Everybody enjoys playing Trevor in GTA V. Stalin is basically Trevor, but on a greater scale. It's like... Imagine Trevor becoming the leader of the state somehow.
That's the story of Joseph Stalin. Everybody likes controversial charismatic characters, and there is one like that in Russia. (In fact, Russians have more than one.) The soundtrack was arguably the best part of the original Stalin vs. Martians game (apart from the title and the concept, obviously). So we hope the sound for the new version of the game will be just as attractive.
Ilya Orange, who wrote most of the original score (the song about the dickless robot particularly), may return to the project and provide more tunes. But he won't be the only person who will contribute to SvM3's musical landscape.
The developers promise to invite Jennifer Lopez if they could gather $2 million. The team also wants to release a full-length movie based on the story of Joseph Stalin fighting the Martian army if they could get some $1,5 million. So far they've gathered around $13 000.
All rights reserved by Rossiyskaya Gazeta.