VKontakte signs first film content deal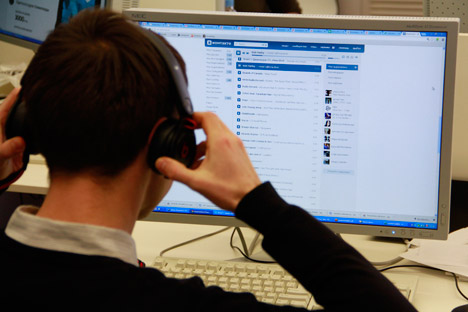 Users of Russia's largest social network, VKontakte, can now watch ad-supported films online. One of the first content deals has been signed with Star Media.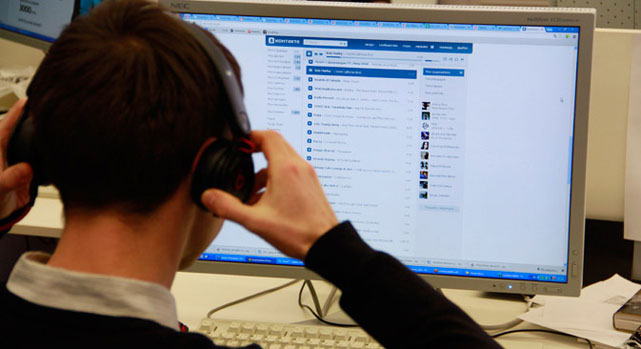 Free music and video are popular services in VKontakte. Source: RBTH
The Russian social network Vkontakte now offers its users the opportunity to stream licensed, ad-supported films, the Digit.ru news portal reported.
VKontakte spokesman Georgy Lobushkin said the social network uses digital rights management (DRM) to prevent the content from being copied illegally. Users can watch the films free of charge; the company compensates the rights holders using revenues from advertising.
One of the first content deals has been signed with Star Media, whose library includes the movie "Rita's Last Role" and the TV series "Pandora's Box." Each film or TV episode is preceded by a short advertising clip, which can be skipped after three seconds by clicking the appropriate link.
VKontakte launched a major effort in the second half of 2013 to legalize its entire media content after a series of scandals with copyright holders. It was previously reported that several major record labels, including Warner and Sony, intended to take VKontakte to court shortly after the New Year.
The social network's management is now negotiating with several American rights holders in an effort to get itself dropped from the U.S. piracy black list. Aleksandr Zharov, head of the Russian media and telecom watchdog Roskomnadzor, said VKontakte could be removed from Washington's so-called List 301, because the company is showing progress in its relations with content rights holders.
For example, VKontakte has removed from its website tracks by such performers as ZAZ, Lana Del Rey, Beyonce, Amy Winehouse, Adele, Shakira, Gwen Stefani, and others. Meanwhile, songs by music bands that have already split up are still available.
Experts said a transition to legal content would enable Vkontakte not only to placate the rights holders but also launch its long-expected IPO.
"If the social network removes all pirated content, it will be able to launch an IPO and raise several billion dollars at the stock exchange," said Aleksandr Akopov, president of the film company Amedia.
All rights reserved by Rossiyskaya Gazeta.