Russia Direct releases monthly memo on Latin America
On the eve of Russian President Vladimir Putin's visit to Latin America for the BRICS Summit in Brazil, Russia Direct announces a new monthly memo examining Russia's expanding presence in the region.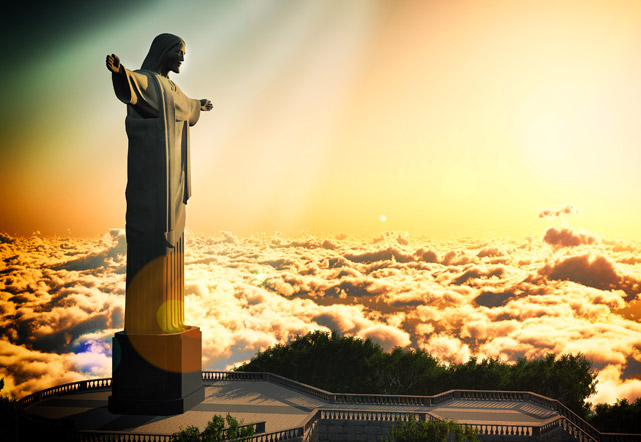 Source: Shutterstock
As Russian President Vladimir Putin visits Latin America, Russia Direct's new monthly memo, "Russia in America's Backyard," looks at the prospects for collaboration between Russia and Latin American countries, as well as the potential for rivalry with China and the U.S. in a region that was once a key battleground of the Cold War.
"The Ukrainian crisis has highlighted Russia's attempts to diversify Russian foreign policy, as Russia searches for potential new partners in regions far from Europe," said Ruslan Kostyuk of St. Petersburg State University, author of the report. "Of particular note here is Latin America."
Kostyuk concludes Latin America could become "a region of new geopolitical rivalry" between the U.S., China and Russia, as each seeks to extend influence or maintain leadership in the region.
"Throughout the 2000's, this region represented a growing area for the Kremlin in terms of expanding the reach of Moscow's foreign policy," Kostyuk says. "Given the growing presence of the U.S. and NATO in Eastern Europe, it's perhaps no surprise that Russia is similarly looking at ways to expand its presence in America's backyard."
Russia can hardly compete with the U.S. and China economically, but it may seek to build up its political presence and military-technical cooperation, Kostyuk suggests, while noting a division among Latin America's countries in their vote in the UN on the recognition of Crimea as part of Russia.
Will Latin America regain its Cold War status as contested ground? How should the U.S. respond to increase of Russia's influence in the region? How might China's expanding presence impact the political calculus of both the U.S. and Russia? Subscribe and download the full version of the report to find out.
Russia Direct is international analytical media outlet with the focus on foreign policy. Its premium services, such as monthly analytical memos and quarterly white papers, are free but available for subscribers only. For more information about the subscription, please visit russia-direct.org/subscribe.
All rights reserved by Rossiyskaya Gazeta.