Azerbaijani national convicted of 2013 Biryulyovo murder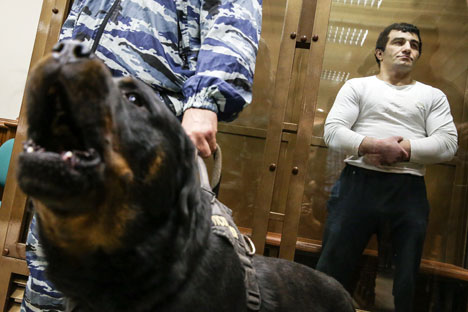 Court sentences accused to 17-year prison term for murder in Moscow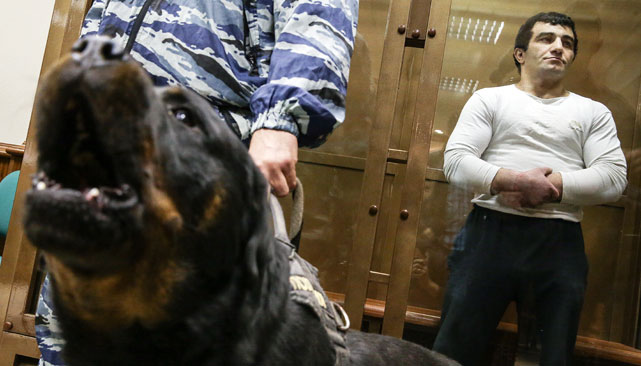 Orkhan Zeynalov pled not guilty. Source: ITAR-TASS
On July 28, the Moscow City Court found Orkhan Zeynalov, a citizen of Azerbaijan, guilty of a well-publicized murder that provoked nationalist unrest in the Moscow district of Biryulyovo in the fall of 2013. The court sentenced Zeynalov to 17 years of imprisonment in a penal colony.
Zeynalov, who was found guilty of murdering Yegor Shcherbakov last October, has also been ordered to pay the victim's relatives 3 million rubles ($280,000) in damages.
Zeynalov pled not guilty, claiming that he was outside Moscow at the time of Shcherbakov's murder. However, Shcherbakov's girlfriend identified the suspect, and Zeynalov's guilt was confirmed by CCTV cameras and his own mobile phone bill. The accused gave a confession immediately after his arrest, but later denied his statements and refused to cooperate with the investigation.
The events that have made the Biryulyovo district a household name occurred at 1:40 a.m. on October 10, 2013. Shcherbakov and his girlfriend Ksenia Popova were returning home when they were met by a drunken Zeynalov, who called Popova an obscene name. An altercation ensued, which resulted in a stabbing. Shcherbakov was stabbed once near the heart and once in the loin region. The paramedics declared him dead at the scene.
On October 12, locals and young people with nationalistic views gathered at the building that Shcherbakov lived in. Angry residents who live near the vegetable market, which is serviced mainly by immigrants from the Caucasus and Central Asia, led a protest that quickly turned into a riot, with cars and retail outlets (presumably belonging to immigrants) being ransacked and destroyed. It took numerous police officers to break up the riot. As a result, the vegetable market was closed and several officials resigned from the municipal authority and police.
Zeynalov was arrested on October 15, 2013.
All rights reserved by Rossiyskaya Gazeta.