The Lustra Festival of Design and Illustration presents best works at RBTH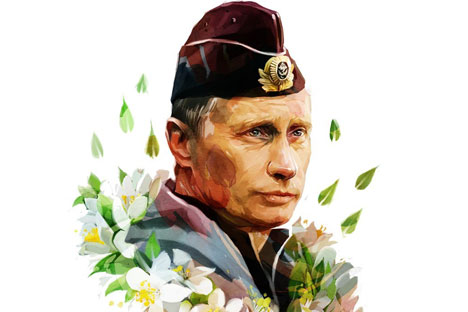 From September 25 to 28, Moscow will host Lustra 2014, a festival of illustrations and graphic design
Source: Victor Miller-Gaus
From September 25 to 28, Moscow will host Lustra 2014, a festival of illustrations and graphic design. The festival aims to bring specialists and amateurs of illustration together under one roof to exchange ideas and skills.
The program is divided into several sections. These include an exhibition of the best works by Russian illustrators, a series of workshops, lectures by experts, and a design market.
Works by the best graphic designers and illustrators will be displayed at the exhibition. Their posters feature Vladimir Putin, Sergey Dovlatov, Steven Fry, Cara Delevingne, spring in Paris, as well as a flourish of imagination and impressions on paper.
We've gathered the best illustrators from the festival, their histories, and their most outstanding works in our iPad app.
The gallery of their art will be available on the RBTH iPad app before they hit rbth.com.
You can download RBTH's app for your iPad at https://www.rbth.com//ipad
All rights reserved by Rossiyskaya Gazeta.