Russia to host major festival celebrating cinema from Asia-Pacific region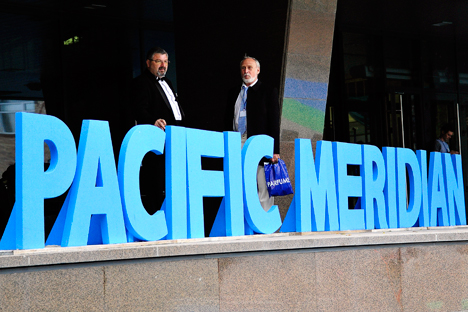 Week-long Pacific Meridian film festival kicks off in Vladivostok on September 13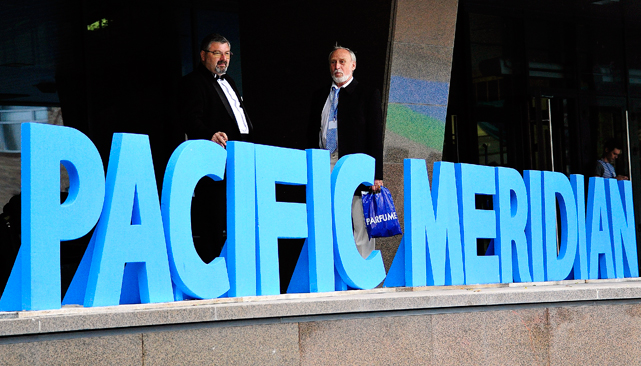 Pacific Meridian is the most eastern film festival in Russia. Source: ITAR-TASS
The city of Vladivostok in Russia's Far East is preparing to host the latest edition of the Pacific Meridian film festival, an event dedicated to promoting the work of filmmakers from Asia and the Pacific region.
Marking the 12th year of the festival, this year's program features participants from South Korea, China, Japan, Canada, Mexico, Colombia, the United States, Indonesia, Singapore, and Sri Lanka. Vladivostok, the capital city of the Primorsky Territory, is situated on the shore of the Sea of Japan. Almost 6,000 miles from Moscow, Vladivostok is much closer to China, Japan, and the Koreas than to Russia's capital.
Andrei Shemyakin, the president of the guild of film scholars and film critics of Russia, considers Pacific Meridian to be one of Russia's premier film festivals. "Vladivostok natives like to joke about the fact that Muscovites think of Vladivostok as a provincial city. To us, though, it's Moscow that seems provincial. You see, the cinema coming out of South Korea, Japan, China, and Sri Lanka seems exotic to audiences in Moscow, whereas to us, it seems so much closer, much more accessible," he said.
In addition to the competitive portion of the program, in which young directors contend for the grand prize, this prestigious festival will also attract interest for its non-competitive components, which include additional film screenings and various cultural showcases. In keeping with the festival's traditional programming, organizers will host Kinotury, a series of about 60 'creative meetings' between audiences and celebrities from the Russian film industry. The festival events will take place not only in Vladivostok, but also in numerous small cities throughout the Primorsky Territory.
Additionally, the festival will feature retrospectives of Russian and Australian cinema, as well as the documentary films Hunting Reality and Images of Modernity. Against this backdrop, the festival organizers will present a retrospective of the renowned Chinese director Wang Bing. His sharp-edged sociological films are shown in the most elite forums in world cinema, including top venues such as Cannes and Venice. Pacific Meridian will showcase 11 films by Bing. A final component of the festival program worth mentioning – 'Russian Classics in Different Languages' – will present Akira Kurosawa's The Idiot, Stanley Kubrik's Lolita, Jean Renoir's The Lower Depths featuring Jean Gabin, Anna Karenina with Vivien Leigh, Doctor Zhivago with Omar Sharif, War and Peace with Audrey Hepburn and Henry Fonda, and Taras Bulba with Yul Brenner and Tony Curtis.
The program festival is available in its entirety online at pacificmeridianfest.ru.
All rights reserved by Rossiyskaya Gazeta.