Transaero launches new London-St. Petersburg Flights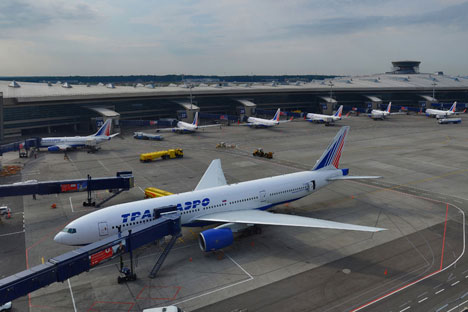 Twice-weekly service by Russian airline due to start at end of October
Transaero Airlines, Russia's second-largest carrier, is to launch a twice-weekly direct service between London Heathrow and St. Petersburg.
The service, the first time the route has been operated by the airline, is due to start October 29, the company says.
Flying Boeing 737s, the scheduled service will run Wednesdays and Saturdays.
Operating under flight numbers UN416 and UN415, the services will depart Heathrow at 6.30pm, arriving at 1.50am local time at St. Petersburg's Pulkovo Airport. Return flights from St. Petersburg will leave at 3.40pm, arriving at Heathrow at 4.10pm local time. Flight time each way is three hours and 30 minutes and economy fares under Transaero's new tariff 'Discount Class' will start from £186 including taxes.
Discount class, launched last January, has proven popular with customers, the airline says. The flexible tariff offers a free luggage allowance from 10 to 20 kg and also includes free onboard meals and drinks. Higher priced tickets under the tariff allow passenger to book a place with an adjacent vacant seat.
All rights reserved by Rossiyskaya Gazeta.