Costa Coffee to expand across Russia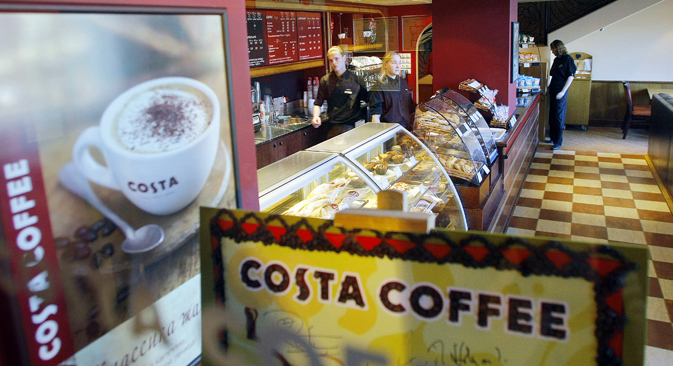 One of Britain's favourite cafes heads eastward in major franchise move.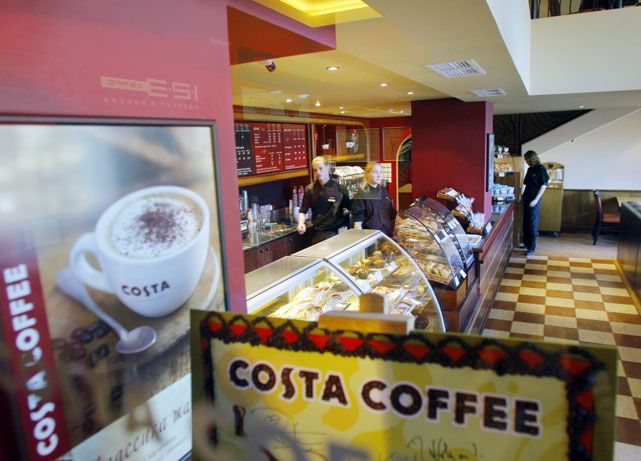 Source: Vitaly Belousov / TASS
One of England's favourite coffee shops is aiming to further tap the Russian market, six years after it opened its first outlet in Moscow.
British Company Whitbread, which owns Costa Coffee, has announced that its Russian partner Rosinter Restaurants is to open outlets for the brand across Russia under sub-franchise agreements. Sub-franchisees will need for fork out between five and 13 million roubles for each Costa Coffee shop they open.
Rosinter president Sergei Zaitsev told Kommersant that Rosinter and Whitbread have agreed terms for marketing sub-franchises to open Costa Coffee locations throughout Russia. Partners who make an agreement will be required to open at least three Costa Coffee locations in formats including free-standing stores, food courts, filling station kiosks and other locations, Zaitsev said. He did not specify the period within which the outlets must be opened
Companies and individuals taking on the brand will need to make a lump sum payment of £10,000 compared to the 28,500 euro (£22,500) one-off charge made by Austrian competitor Coffeeshop to open an unlimited number of outlets, according to Franshiza.ru's Anna Rozhdestvenskaya.
Russia's first Costa Coffee opened in Moscow in 2008. Now there are 30 locations, 22 of which are in the capital and Moscow region.
According to Infoline Analysts, Moscow city and region's coffee shop market is worth $2 billion, although overall the popularity of such cafes in Russia is declining. Analysts, Synovate Comcon, say that in January-June 2014 coffee shops ranked fourth among types of catering establishments visited by the Russian public, with 15.4 percent of the population using them. That compares to figures from the end of 2013, when 18 percent of consumers cited a preference for the restaurants. However, Rozhdestvenaya said that demand for coffee houses in the regions remains strong. Major market participants other than Shokoladnitsa (with 420 locations) and Cofee House (with 226 stores), include Coffeeshop (82), Starbucks (around 75), and Koffein (more than 30).
An abridged version of this article can be found at Kommersant
All rights reserved by Rossiyskaya Gazeta.