Russia jumps 30 positions in 2014 Doing Business Ranking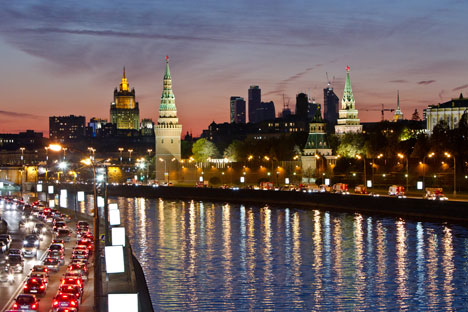 Drastic leap in World Bank ranking is related to new method of calculation.
The World Bank has presented its annual Doing Business Ranking, which ranks the countries with the most attractive business regulations. Russia is in 62nd position, 30 places higher than last year.
There are 189 countries on the list. Russia is between Greece and Moldova, and as in last year's ranking, stands ahead of the other BRICS countries (China is in 90th place, Brazil in 120th).
Among the main obstacles to doing business in Russia is still the low level of investor protection and barriers in trade operations and construction. However, the World Bank noted the reforms that were carried out in 2013-2014, which simplified the registration of enterprises (including the cancelation of mandatory prepayment of authorized capital) and the registration of property (including the reduction of periods for providing government services).
Each country's rank is based on a survey of companies (there are 10,200 respondents) using 10 parameters. In last year's ranking Russia was in 92nd place, having progressed from the previous year by 20 positions.
This year's sudden leap up the ranking is mainly a result of a new calculation method. For the first time the ranking included not only an assessment of the ease of doing business in Moscow, but also St. Petersburg, which was very favorable for Russia.
If this year's method had been applied last year, the difference would have been only two points. The leaders of the ranking were not influenced by the new method, however: Singapore came in first, as it had done last year, and the top five positions were occupied by New Zealand, Hong Kong, Denmark and South Korea.
Based on material published by Kommersant, Lenta.ru.
All rights reserved by Rossiyskaya Gazeta.