Anna Netrebko donates $18,600 to Donetsk Opera and Ballet Theater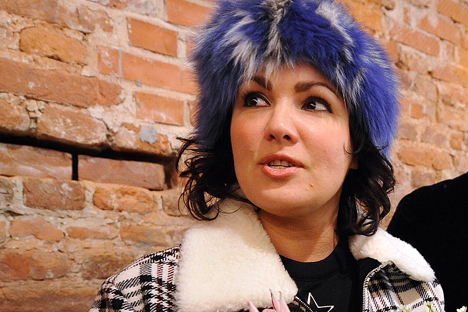 International opera star says she 'wanted to stretch out a helping hand'
Anna Netrebko. Source: Yuri Belinsky / TASS
International opera star and Mariinsky Theater soloist Anna Netrebko has donated a one-million-ruble certificate ($18,600) to the Anatoly Solovyanenko Donetsk National Theater of Opera and Ballet.
The donation comes out of the prima donna's private funds. In an interview with the TASS news agency, Netrebko, who is a People's Artist of Russia, said that she has friends in Donetsk, young musicians she knows personally.
"They told me how they live under shelling and still continue to attend their classes at the conservatory. I am not a politician, I just wanted to stretch out a helping hand to people in Donetsk," Netrebko said.
She presented the certificate to the parliamentary speaker of the self-proclaimed confederative union of the Donetsk and Lugansk people's republics, Oleg Tsarev. He thanked the singer and assured her that the money will be at the disposal of the "Donbass Opera" in the very near future.
"I am grateful to Anna for caring about the fate of the Donetsk theater, whose cast continued to stage performances even despite armed hostilities. Sadly, the theater suffered from shelling too, which destroyed its props warehouse, garages and sets for some of the theater's best known productions, Richard Wagner's "Der Fliegende Holländer" and Khachaturyan's "Spartacus"," Tsarev said in a post on Facebook.
The donation took place on Dec. 7, at the third international culture forum in St. Petersburg. As part of the forum, Netrebko will perform at a chamber concert with other Russian and international stars.
First published in Russian at Trud.
All rights reserved by Rossiyskaya Gazeta.