RBTH presents an Instagram guide to the New Year festivities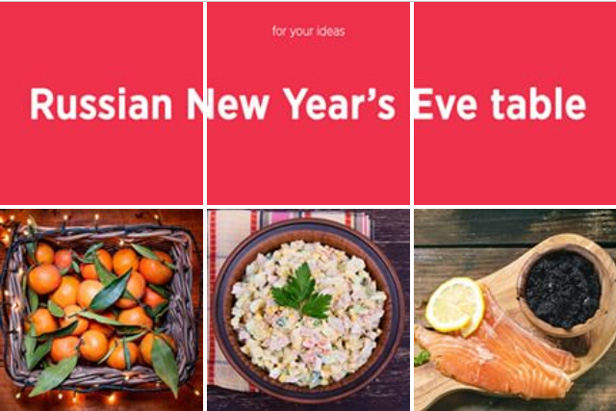 Don't waste the opportunity to serve your guests with something unusual - follow rbth_table in the Instagram.
Getting ready to celebrate Christmas on December 25? Or do you prefer to live it up at New Year? Or do you diligently fast until January 7, when most of the Orthodox world celebrates, and only then let your hair down?
In any case, this jolly season of friendly shindigs and family get-togethers is the perfect time for culinary exploits. Don't waste the opportunity to serve your guests with something tasty and unusual.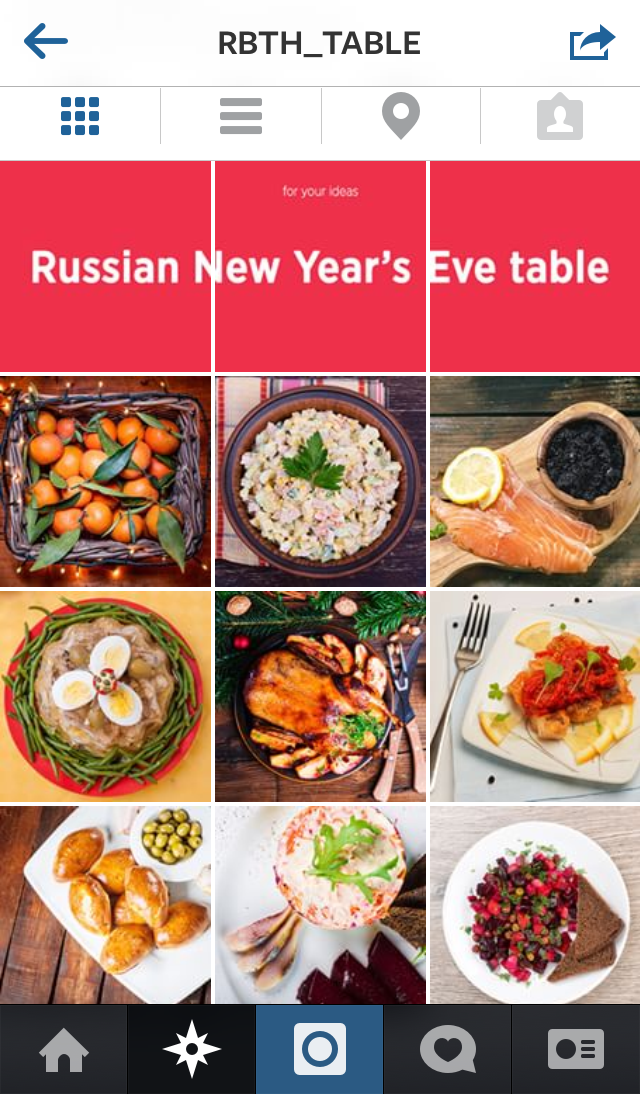 Preparing for the festive meal can be a gruelling process — one glance at the choice of recipes in any cookbook or online is enough to make your eyes swim... So we've done it for you! In today's Instagram project @rbth_table, we've selected nine of the finest recipes for dishes the Russian New Year cannot do without: tender, but filling Olivier salad, bright and spicy vinaigrette (beetroot salad), kholodets (meat aspic in jelly), fish under a blanket of piquant carrot marinade...


For the best experience use the app: just go to the account @rbth_table. Navigating our Instagram site is easy: take a look at the dishes on our virtual desktop, select the one you find most appealing, and follow the link to the recipe's account to find out more (yes, every dish has its own account!). If the written explanation isn't clear enough, follow the link in the description to our website, where you can watch a video tutorial or read a detailed description.


Amaze your family and friends with your culinary talents and learn more about how Russians celebrate the New Year holidays on our Instagram site. Merry Xmas and Happy New Year!
All rights reserved by Rossiyskaya Gazeta.