CIA reveals its participation in the publication of Doctor Zhivago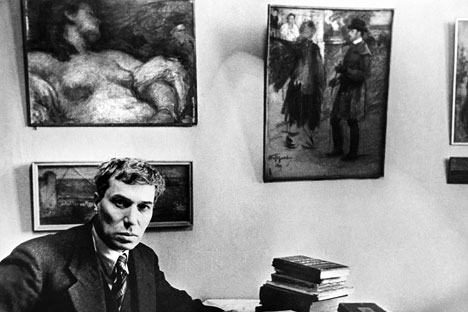 The CIA has declassified 99 documents demonstrating its role in the publication of the great Russian novel "Doctor Zhivago," by Boris Pasternak. The documents are available on the agency's website.
The novel was first published in Russian in 1958, but was banned in the Soviet Union. According to the newly released documents, the CIA helped publish as many copies of the book in Russia as possible and also aided in its distribution across the Soviet Union.
The CIA posted several updates about the documents and the "Marshall Program for the Mind" on its official Twitter account on Friday.
"CIA's book program kept a critical mass of intellectuals in the Soviet bloc informed about the values & culture of the free world."
"Books & periodicals were smuggled in by travelers & mailed in under the cover of various organizations."
"Our book program arranged to publish the 1st Russian-language edition of Pasternak's Doctor Zhivago – a book banned in the USSR."
"Pasternak won the 1958 Nobel Prize for Literature, the popularity of his novel skyrocketed & his plight received global attention"
Doctor Zhivago is Boris Pasternak's best-known work. The novel tells the story of the life of the Russian intelligentsia from the beginning of the 20th century to World War II though the eyes of the doctor and poet Zhivago. The novel was first published in Italy in 1957 and then appeared in the Netherlands, the UK and the U.S. After Pasternak was awarded the Nobel Prize for Literature, the Soviet authorities began harassing him. He was excluded from the Union of Writers of the Soviet Union and feared that he would be forced into exile. Many have attributed Pasternak's early death to the stress.
Last year, journalists and scholars Petra Couvée and Peter Finn published their book, "The Zhivago Affair," about the CIA's involvement in the first Russian-language publication of Pasternak's novel in the West.
Material from Afisha Vozduh and RIA Novosti was included in this story.
All rights reserved by Rossiyskaya Gazeta.