Russian ballerina Natalia Osipova wins British National Dance awards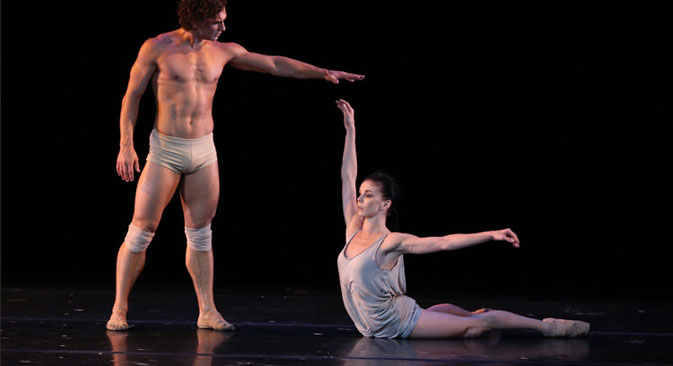 Ballet dancers Natalia Osipova and Ivan Vasiliev performing a scene from Solo for Two ballet. Source: Photoshot / Vostock Photo
Britain's Royal Ballet principal Natalia Osipova has won two top prizes in the country's National Dance Award.
According to a post on the Russian-born dancer's official Facebook page, she was lauded for 'Outstanding female performance, classical' in the title role as Giselle, which she danced on stage at Covent Garden.
Ospiova was also recognised as 'best female dancer,' for roles that included her appearance in 'Solo for Two.'
In her career so far, the 28 year-old has already danced for the Bolshoi, as a guest performer for the American Ballet Theatre and is currently principal dancer for both the Royal Ballet in London and Mariinsky Ballet of St Petersburg.
All rights reserved by Rossiyskaya Gazeta.