New TeXet iX-maxi smartphone is no iPhone 6 clone, say developers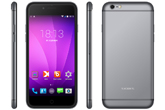 The Russian company Alkotel has released a smartphone that looks like a copy of the iPhone 6. Developers say they are not afraid of lawsuits as the only similarity is the design of the device.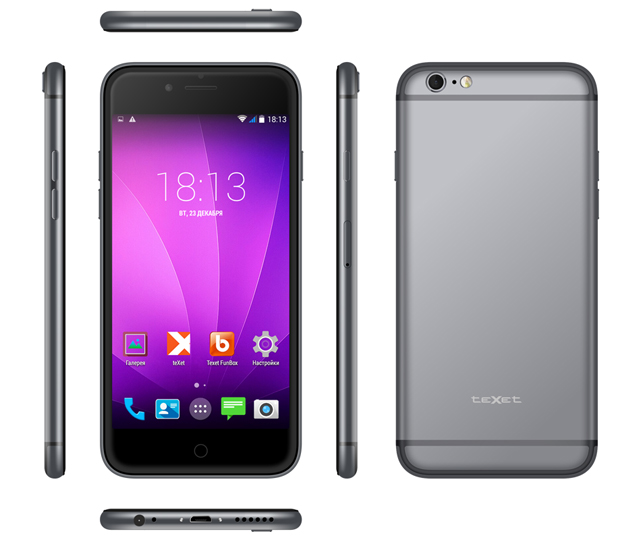 TeXet iX-maxi smartphone. Source: Press photo
Russian company Alkotel has defended claims that its new TeXet iX-maxi smartphone is a rip-off of Apple's iconic iPhone 6. The new smartphone, which bears more than a striking resemblance to the iPhone 6, will go on sale in Russia in mid-February.

The new device is much cheaper than Apple's popular product and costs around $179. Alexei Ryazantsev, Head of Alkotel's GSM department, told RBTH that the company is not afraid of lawsuits. According to him, most smartphones "are similar to each other, including the hardware component."

Admitting that the Alkotel model has elements that are similar to the iPhone 6, Ryazantsev said that "the main purpose was to create an i-style design for those who do not like iOS and the Apple policy." However, he was at pains to stress the differences between the TeXet iX-maxi and the iPhone 6.

"It is the third model in the series and, judging by the number of sales, it has found the target audience. As for the claims that our smartphone looks like the iPhone 6, there are quite a lot of differences as well as similarities. All Android smartphone vendors could file lawsuits against each other equally successfully with the claim that their products are copycats," Ryazantsev said.

The exterior design of the new phone is difficult to distinguish from Apple's iPhone. However, the functionality and features are different. For example, the Russian smartphone has a 4.7-inch screen , which is the same size as the iPhone 6, but with a resolution of only 960 x 540 pixels.
All rights reserved by Rossiyskaya Gazeta.