Moscow libraries have announced the most popular books of 2014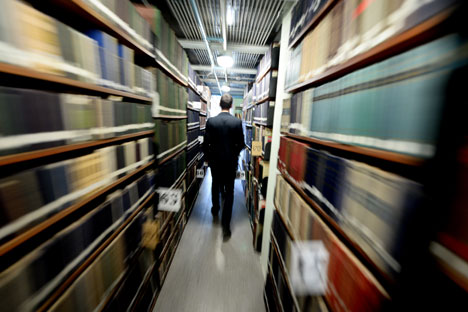 Columbian writer Gabriel Garcia Marquez's work "One Hundred Years of Solitude" was the most requested book in Russian libraries last year. According to Moscow City Libraries Center, the upsurge in demand took place after the author's death and is still ongoing.
Another popular author was Dina Rubina, whose books were in high demand for the entire year. Following a successful movie, "The Geographer Drank His Globe Away" also saw an increase in demand.
At the end of the year new books by Zakhar Prilepin ("The Cloister"), Victor Pelevin ("The Love for Three Zuckerbrins"), and the latest work in popular detective writer Boris Akunin's series "The History of the Russian State" were also popular. Sergei Lukyanenko's novel "Sixth Watch" did not gain a top ranking but was still in consistently high demand.
In terms of non-fiction, the new Russian edition of "Parting with Illusions" by famous journalist Vladimir Pozner and "Everyday Saints" by Archimandrite Tikhon Shevkunov also a sparked a good amount of interest among readers.
First published in Russian by TASS news agency
All rights reserved by Rossiyskaya Gazeta.