Ban on U.S. citizens adopting Russian children may be amended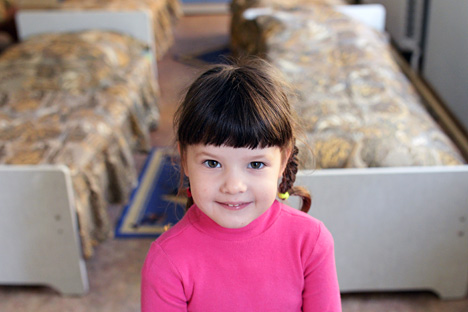 Holders of dual citizenship could be allowed to become foster parents under revised legislation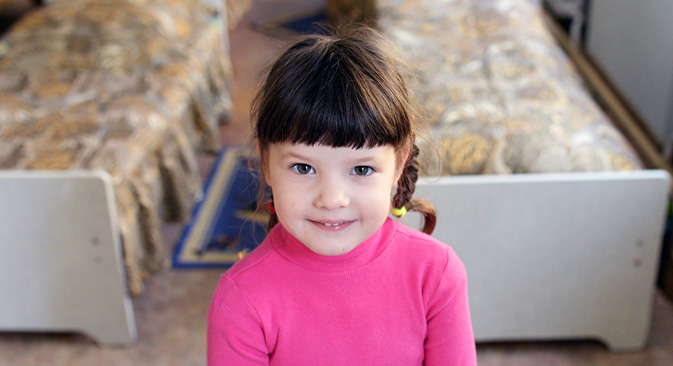 According to the Russian Ministry of Education and Science, the number of newly identified children without parental care continued to decline in 2013. Source: Vladimir Pesnya / RIA Novosti
The Russian State Duma may consider an amendment to the so-called Dima Yakovlev Law banning the adoption of Russian children by U.S. citizens, Duma deputy and initiator of the amendment Dmitry Gudkov has told the newspaper Gazeta.ru.
"According to the law on citizenship, a citizen of Russia is considered a citizen of Russia no matter whether he has another citizenship or not. Officials are referring to a contradiction in the Dima Yakovlev Law. But if such a contradiction has appeared, I would like to resolve it at the legislative level," said Gudkov, who said the amendment may be considered in February.
TheDima Yakovlev Law bans American adoptions of Russian children and also affects those with two valid passports – Russian and American. The thing is that as Russians they have the right to adopt, but as Americans they do not.
While there is nothing in this law about people with two passports, they can apply to adopt Russian children, however with one condition: The adoptive parents must be permanently resident in Russia, explained a spokesperson for the Ministry of Education and Science, referring to a clarification published earlier by the Supreme Court.
The clarification says that a citizen who permanently resides in Russia and can show the relevant paperwork has the right to apply to be an adoptive parent for a Russian child.
But the document also says that if a person with dual citizenship resides permanently in the U.S., "it is impossible to register this person as a candidate for the adoption of a Russian child."
Thus, a legal conflict appears: According to Russia's federal law "On citizenship," every Russian citizen with dual citizenship is treated by the Russian Federation and its authorities as a citizen of Russia only.
Boris Altshuler, a member of the Public Chamber of Russia and the head of the NGO Right of the Child, explained to RBTH that while relatively few families are affected by these problems, "every child and every family is important."
He said that the possibility of making an amendment to the Dima Yakovlev Law has been discussed for two years already, ever since it became law.
"At that time a law that punished hundreds of children was passed in an instant, and since then they have been talking about the necessity of making an exception for our citizens. But for now it remains only talk," added Altshuler.
The Dima Yakovlev Law banned American adoptions of Russian children and signaled Russia's withdrawal from the Russian-American agreement on cooperation in child adoptions, signed in Washington on July 13, 2011.
The law is described as a response to the so-called Magnitsky Bill in the United States, which places sanctions on Russian officials who were involved in a tax scandal exposed by Russian lawyer Sergei Magnitsky against Russian officials; Magnitsky later died after being beaten and tortured in custody.
The Dima Yakovlev Law is named after a two-year-old Russian boy who died in the United States in 2008 after his adoptive father Miles Harrison left him locked in a car in oppressive heat. Harrison was subsequently acquitted.
All rights reserved by Rossiyskaya Gazeta.