Romanov items from archives of Prince Yusupov return to Russia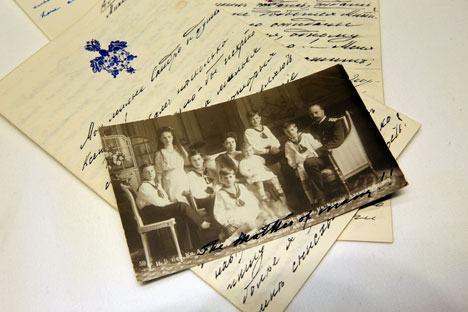 Personal items, letters and documents found in the apartments of Felix Yusupov in Paris and donated to the Russian Federation have been placed on exhibit in St. Petersburg.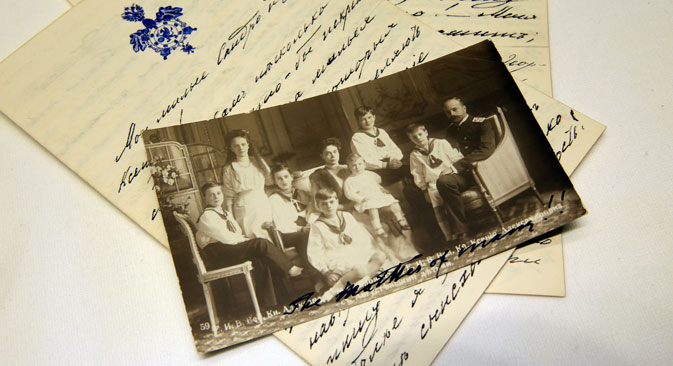 Personal items, letters and documents found in the apartments of Felix Yusupov in Paris. Source: Press Photo
An exhibition of unique items from the personal archive of Prince Felix Yusupov, a member of one of the wealthiest and most powerful families of imperial Russia, has opened in St. Petersburg at the Fabergé Museum.
According to the museum's press office, the archive was found in the apartments once inhabited by Yusupov in Paris. It was handed over to the Olivier Coutau-Begarie auction house in November, 2014.
A significant part of the archive consists of the personal belongings and photo collection of Prince Felix Yusupov, his wife (and niece to Nicholas II) Princess Irina Yusupova, and other members of the imperial family.
Viktor Vekselberg, the owner of the Fabergé Museum, acquired the archive for the museum through his fund Svyaz Vremen. The collection is on show at the museum until March 29, after which it will be transferred to the State Archive of the Russian Federation.
Among the most interesting rarities in the collection are the prayer book of Empress Maria Fyodorovna, a gift from her mother, Queen Louise of Denmark; a pocket watch specially made for the coronation of Tsar Nicholas II; cuff links and a button from the collar of Crown Prince Alexei's suit, given to the heir to the throne by relatives on his first birthday.
There are also numerous photographs taken from 1890 to the 1930s in the collection, telling the story of the life of the Romanovs and the first wave of Russian emigration, which included the princely Yusupov couple.
In the night between the 16th and 17th of July 1918 the family of Russia's last Emperor, Nicolas II, was killed in Ekaterinburg. RBTH investigates the identities and lives of the killers of the tsar.
All rights reserved by Rossiyskaya Gazeta.