Annual Mercedes-Benz Fashion Week kicks off in Moscow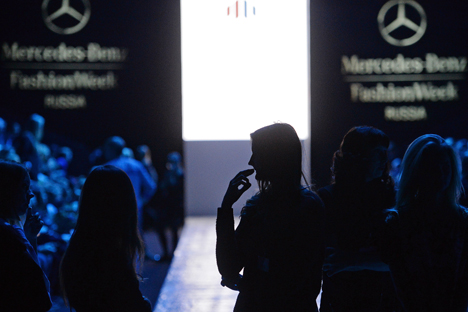 Designers from Russia, Ukraine, Italy and U.S. to present new collections.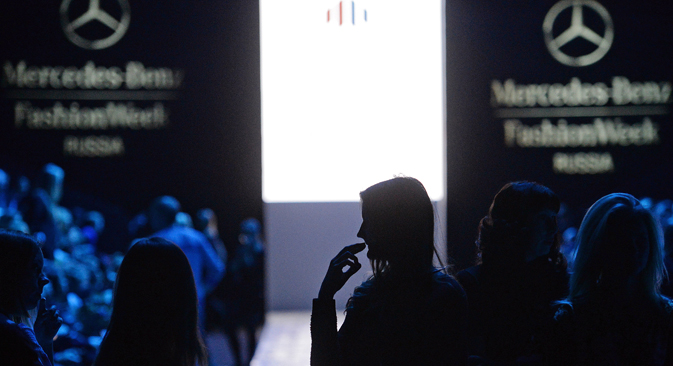 Mercedes-Benz Fashion Week in Moscow. Source: Kirill Kallinikov / RIA Novosti
The annual Mercedes-Benz Fashion Week opens at Moscow's Manezh Central Exhibition Hall between March 26 and 31.
Designers from Russia, Ukraine, Italy and the U.S. present their 2015/2016 autumn-winter collections at Europe's largest fashion week, which will be broadcast live on the event's official site.
According to tradition, Russian fashion patriarch Slava Zaitsev will show his new collection during the inauguration of the event. The week will present the works of important Russian designers such as Alena Akhmadullina, VIVA VOX, Igor Gulyaev, Pirosmani by Jenya Malygina, Julia Dalakian, Dasha Gauser and many others. Among the foreign participants will be Antonella Rossi and Musika Frère.
"Our program for this week is full," says Ilyana Erdneeva, fashion editor for Glamour magazine. "We will be present not only during the presentations of the well-known Alena Akhmadullina and Jenya Malygina, but also Zheni Kim, Osome2some, Cap America and many others. Our publication is always interested in observing how trends in Russian fashion change."
This year will see several young designers make their debut. Among them are the creator of flying silhouettes with eccentric details Liza Odinokykh, lover of futuristic cuts Anastasiya Susekova from Maison SAS, connoisseurs of leather dresses from Kajf&Kajf, as well as Natali Leskova, Alena Bryntsalova and Saint-Tokyo.
Besides the fashion shows, the Mercedes-Benz Fashion Week will be accompanied by the exhibition "Closeup: Fashion Week," which will take place as part of the 9th Moscow Fashion and Style in Photography International Biennale. The exhibition contains unique photographs taken backstage during previous fashion weeks in Moscow.
There is no fashion in Russia. At least that is what many people both inside and outside of Russia seem to think. However, the dozens of talented fashion designers who show off their wares twice a year at Moscow Fashion Week are evidence to the contrary. Inna Fedorova presents a guide to the country's biggest names in fashion.
All rights reserved by Rossiyskaya Gazeta.