Chinese scientists to study DNA of Far Eastern leopards and Amur tigers
Genetic monitoring will provide researchers with more accurate data on animals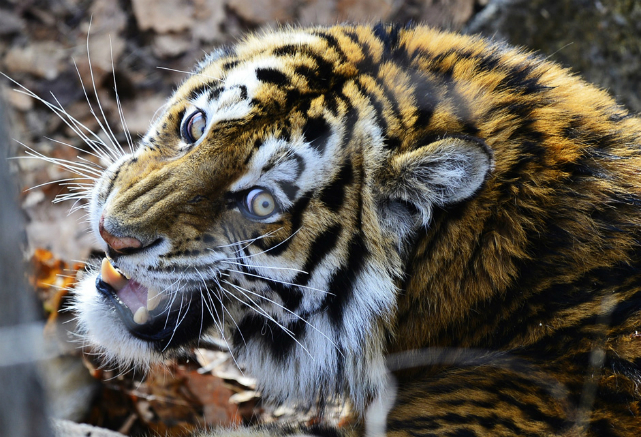 Source: Yuri Smityuk / TASS
Scientists are sending to Beijing more than 170 samples of genetic material from leopards and Amur tigers inhabiting Russia's Far East to study the populations of these rare cats living in Russia and China, government-funded organization Leopard Land's communications manager Maria Okulova has announced.
How many tigers are there in the world?
The Amur tiger has been included on the Endangered Species list, and hunting the beast has been banned entirely. About 500 animals are known to be living in the Primorsky and Khabarovsky regions, according to the latest population data. About 20 tigers live in the Leopard Land national park and its adjacent territory.
Okulova said that molecular genetic monitoring commenced at the beginning of 2015 at the national park and in north China. As part of the first phase, specialists have collected the animals' hair and excrement. During the second phase DNA will be extracted from the samples at the Institute of Biology and Soil Scienceof the Russian Academy of Sciences, which will then be studied in Beijing using special equipment.
"Genetic monitoring enables us to more accurately answer questions about the sex, age and relationships of animals, and also their distribution and population. Exchanging this information with colleagues from China will enable us to establish how many leopards and tigers cross over the Russian-Chinese border. At the end of the day this all enables us to create a more effective program for conserving these rare species in their native environment," said Okulova.
According to the last report in 2005, the number of Amur tigers in the south of Russia's Far East was 423-502 animals. According to the results of genetic monitoring by Leopard Land specialists, nearly 20 of them inhabit the territory of the national park. The number of Far Eastern leopards in Russia, according to the latest data, is 57 animals, with the majority living in the national park.
First appeared in Russian on RIA Novosti.
All rights reserved by Rossiyskaya Gazeta.