Technology in fashion discussed at Condé Nast Digital Day in Moscow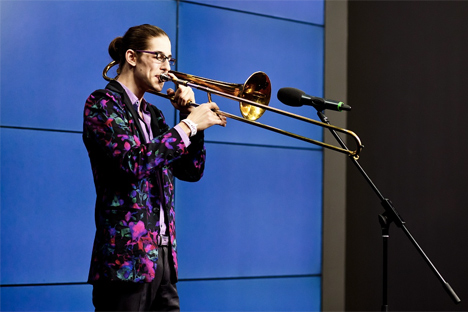 Conference focuses on use of new technologies at the intersection of media and online retail.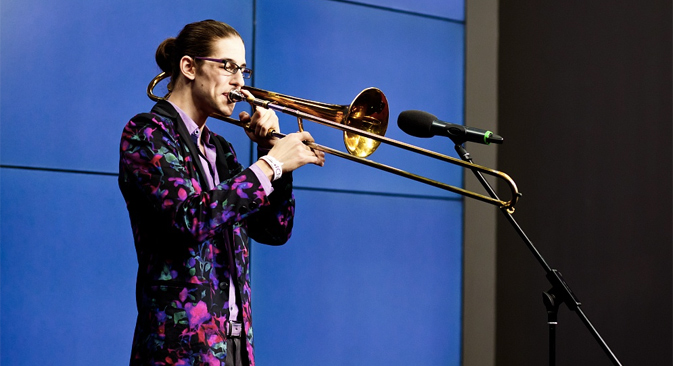 Photo caption: The Condé Nast Digital Day conference featured a blend of technology, fashion and culture. Source: Press photo
Technology has never affected our lives — and fashion — as much as it does now, said Condé Nast Russia's president Anita Gigovskoya during her opening remarks at the Condé Nast Digital Day conference in Moscow on April 9. According to Gigovskoya, "everything happens much faster than we think, so any business will lag behind."
This thesis was corroborated by the speakers at the conference, a number of whom gave demonstrations of how cutting-edge technology is helping the fashion industry to break new ground, both in the kind of products available and in the relationship between brand and consumer. Designers Francesca Rosella and Ryan Genz showed their creations, which blur the line between of art and wearable technology, and Yana Sachkova, head of digital direction for the Ile de Beaute chain of cosmetics stores, spoke about how smart approaches are improving the process of making purchases online.
All the speakers agreed that technology in the fashion business is not a goal by itself but an effective sales tool that allows companies to provide their customers with a high level of personalization and appeal to their emotions. Now, more than ever, it is important for businesses to be their customers' best friend.
To achieve this effect, Mark Boyd, co-founder of the Gravity Road ad agency, proposed the use of brands only as a means of drawing people's attention to interesting topics through native advertising. Boyd showed some examples of the most successful campaigns his agency has run with its customers and proved that luxury does not have to mean expensive, but should be more focused on providing a unique experience.
Consumers want to be engaged with the brand, and it is vital for companies to apply their efforts in this direction. Tina Kandelaki, CEO of the Apostol Center for Strategic Communications and a well-known Russian TV anchor, named the Russian segment of the Instagram social network as one of the current most successful promotion channels for brands in Russia.
According to Kandelaki, social networking is the future of marketing. Never before have brands been able to be so close to their customers – and consumers in turn have never been so demanding of their favorite brands.
The speakers at the conference made it clear that due to the sheer diversity of channels for promotion in the modern world, companies need to involve external figures such as bloggers to generate a unique, "human" voice for their brand. These bloggers, such as conference speaker Susanna Lau, author of the Style Bubble blog, can function as photographers, stylists, writers and editors all at the same time, which makes these one-man marketing armies the real people of the future.
All rights reserved by Rossiyskaya Gazeta.