Russian-Chinese business incubator to open at Skolkovo Innovation Center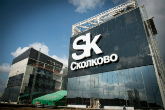 Skolkovo Foundation and Chinese Cybernaut Investment Group to jointly develop, finance and market high-tech innovations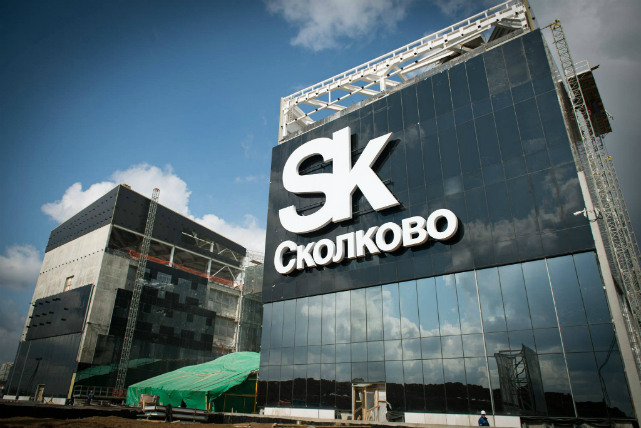 Skolkovo Foundation building in Moscow. Source: Skolkovo
The Skolkovo Foundation and the Cybernaut Investment Group have signed a cooperation agreement under the auspices of the Russian-Chinese forum devoted to "Big opportunities for small- and medium-sized enterprises," taking place in Beijing on April 21-22.
The document was signed by Senior Vice President for Innovations at the Skolkovo Foundation Vasily Belov and Managing Partner of the Cybernaut Investment Group Du Hao.
The agreement foresees the creation of a joint Russian-Chinese business incubator, robotics center and venture fund.
The 1,500 square-meter R&D business incubator will be situated at the Skolkovo Innovation Center and house at least 15 Skolkovo resident companies that are conducting research into IT and robotics, space, energy-efficiency technologies and new materials.
Cybernaut's robotics center, which will be created in China with the help of Skolkovo's Robotics Center, will implement a joint acceleration program for Skolkovo resident companies to ease them into the Chinese market.
Additionally, a $200 million Russian-Chinese venture fund will invest in Skolkovo resident companies that specialize in IT and robotics and also in space and telecommunication technologies.
The Skolkovo-Cybernaut agreement comes into force in the third quarter of 2015.
Cybernaut Investment Group focuses on consumer and service sectors and serves the fast-growing demands of the world's largest consumer market. The company invests in early and growth stage companies with strong consolidation platform value, and brings global vision and true partnership to help entrepreneurs build global enterprises. Cybernaut Investment Group has invested in financial services, education, health care, consumer services, high technology, and advanced manufacturing sectors.
The Skolkovo Foundation is a non-profit organization founded in September 2010 by the Russian government with the objective of accelerating Russia's transformation from a resource-intensive to an innovation-based economy.
To achieve this objective, the foundation is overseeing the creation of the Skolkovo Innovation Center, composed of more than 1,000 high-tech startups, the Skolkovo Technopark, the Skolkovo Institute of Technology (Skoltech) – a new graduate research University established in collaboration with the Massachusetts Institute of Technology – and Skolkovo city, located near Moscow.
All rights reserved by Rossiyskaya Gazeta.