Russia, Thailand, Malaysia rank high in Asia-Pacific growth inclusiveness- UN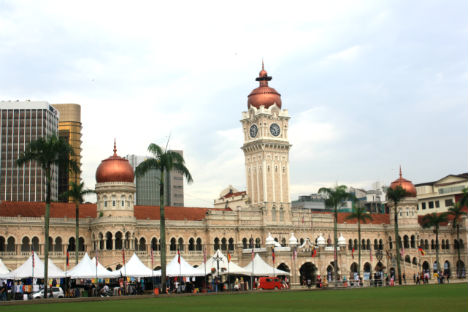 The latest United Nations Economic and Social Commission for Asia-Pacific survey for the region ranked Kazakhstan at the top
Like Russia, Malaysia is also making progress in inclusive growth. Source: RBTH/Ajay Kamalakaran
Russia, Thailand and Malaysia ranked high in growth inclusiveness according to a survey conducted by the United Nations Economic and Social Commission for Asia-Pacific (UNESCAP) survey.
The survey ranked Russia in second place after Kazakhstan. Thailand and Malaysia were in third and fourth places respectively.
Growth inclusiveness combines ranks for economic inclusiveness, social inclusiveness and environmental inclusiveness, according to the UNESCAP.
Nepal, India, Cambodia and Pakistan were ranked at the bottom in the growth inclusiveness chart, which looked at 16 countries in the Asia-Pacific region.
All rights reserved by Rossiyskaya Gazeta.