China offers to build Hunchun-Vladivostok high-speed railway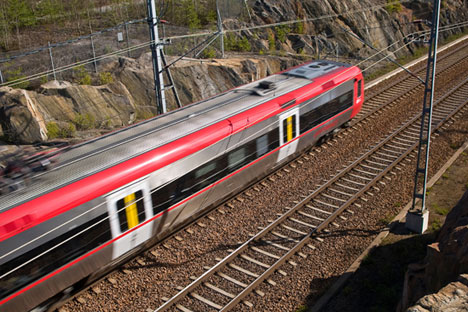 The service would reduce commute time from China's Jilin province to Russia's main port in the Far East.
Earlier the parties planned to launch a passenger service between Harbin and Vladivostok. Source: Alamy/Legion Media
The government of the Chinese province of Jilin has proposed to construct a high-speed railway between Hunchun (on the China-Russia border) and Vladivostok, Interfax reported on Thursday, citing the Primorye Administration.
The idea was discussed at a meeting between Primorye Governor Vladimir Miklushevsky and the first secretary of Jilin Province's Communist Party of China Committee, Bayin Chaolu.
"We have an idea to build a high-speed railway to Vladivostok," Chaolu said. "By August, we will already launch a segment to Hunchun. If we manage to extend it together, it will be the first cross-border high-speed backbone between Russia and China."
According to the report, Miklushevsky is interested in this project and said he would hold talks with the head of Russian Railways, Vladimir Yakunin.
Earlier it was reported China's Heilongjiang Province proposed to the Far Eastern Railway (a branch of Russian Railways) to launch a passenger service between Harbin and Vladivostok.
All rights reserved by Rossiyskaya Gazeta.