Mandarin Oriental to be built near Kremlin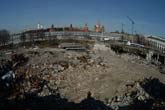 The new property will come up in the area, where the Hotel Rossiya once stood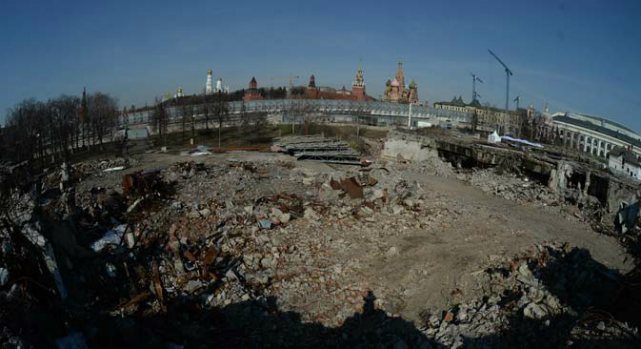 Moscow's Zaryadye area formerly occupied by the Rossiya Hotel. Source: Alexey Filippov/RIA Novosti
The Mandarin Oriental Hotel Group is looking to operate a five-star hotel in Zaryadye, across the Moscow River from the Kremlin, Kommersant said, citing a source close to the negotiations.
The design of the 54,000-square meter hotel was submitted to the Moscow authorities, the paper said.
The hotel will have 150 rooms and 51 apartments, as well as restaurants and commercial areas.
The space became vacant with the demolition of Hotel Rossiya in 2007. The 13-hectare plot is located 100 meters away from the Kremlin on the Moskvareka Waterfront. The space was empty for a long time, even though its location courted plenty of interest from Moscow's developers.
In 2012, Vladimir Putin and Moscow Mayor Sergei Sobyanin decided to landscape a park on the plot, and add an amusement center. Potential traffic woes shot down proposals for a commercial tower to be built on the land.
The Mandarin Oriental Hotel Group was founded in Hong Kong in 1963. Currently, it has 29 five-star hotels, but none in Russia. In 2007, it unsuccessfully tried to obtain permission to manage a hotel on Moscow's Tverskaya Street.
Based on reports from Kommersant and Vedomosti.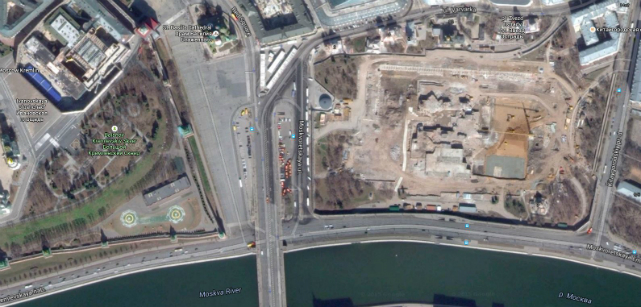 All rights reserved by Rossiyskaya Gazeta.