Evgeni Plushenko included in national figure skating team for next season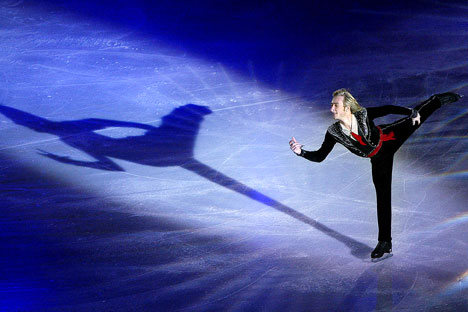 Two-time Olympic champion Evgeni Plushenko has been included in the final team for the 2015/16 figure skating season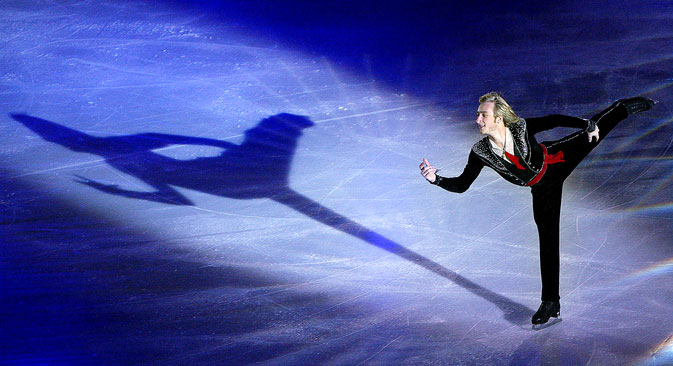 Evgeni Plushenko. Source: Reuters
Two-time Olympic champion Evgeni Plushenko has been included in the final team for the 2015/16 figure skating season, according to the website of the Figure Skating Federation of Russia.
Plushenko announced his return to the sport on April 17. "Resuming work was in the plans, now I feel that my health is at 100 percent, and therefore have taken the decision to return to sport," he told R-Sport. Pushenko added that he is aiming for a fifth Olympic appearance.
He did not participate in official competitions following the 2014 Olympics in Sochi, where he aggravated a back injury and was forced to withdraw from the competition. Not long afterwards, he underwent an operation. Until recently, Plushenko has been actively participating in the Snow King ice show, in which he played the main role. In March 2015, Plushenko participated in the opening ceremony for the World Figure Skating Championships in Beijing.
Yulia Lipnitskaya, an Olympic gold medalist in the team competition, was included in the national team despite her ninth place finish in the Russian championships. Olympic champion Adelina Sotnikova, who missed a season, was also selected.
The team also includes two-time Olympic couple champions Tatiana Volosozhar/Maxim Trankov and Olympic champions in the dance team Ekaterina Bobrova/ Dmitri Soloviev.
All rights reserved by Rossiyskaya Gazeta.