Church of the Savior on Spilled Blood in St. Petersburg ranked among best sites in world – Tripadvisor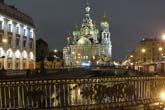 Iconic Russian church voted one of Europe's top 5 most significant architectural sites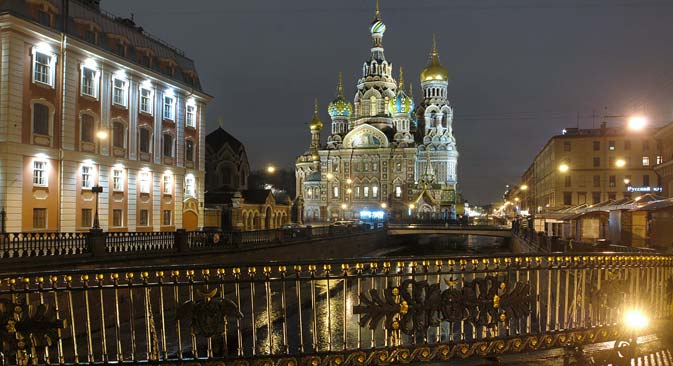 The Church of the Savior on Spilled Blood. Source: TASS / Yuri Belinsky
Users of the world's largest travel site TripAdvisorhave ranked the Church of the Savior on Spilled Blood in St. Petersburg 12th on the list of the 25 most important sights of the world.
The Orthodox church, famed for its colorful onion domes and intricate decoration, was also voted 5th out of 25 in the ranking of the most admired architectural monuments in Europe, coming behind only La Sagrada Familia in Barcelona, St. Peter's Basilica in the Vatican, Milan Cathedral and the Eiffel Tower.
The lists are part of a list of attractions unveiled by TripAdvisor as part of its annual Travelers' Choice Awards. This year's ranking includes 712 sites across the world; separate lists were drawn up for Africa, Asia, the Caribbean, Europe, South America, the South Pacific, the UK and the U.S.
The annual ranking is compiled based on millions of reviews and opinions left by travelers from around the world. The winners were determined by an algorithm that takes into account the quality and quantity of reviews of attractions in different countries of the world posted on the website in the previous 12 months.
A third of the more than 6,000 reviews of the Church of the Savior on Spilled Blood were written by travelers from the U.S., the UK and Italy. At the same time the highest marks were most often given by visitors from Turkey, Brazil and Portugal.
This year's list of the most interesting sights in Russia included not only the monuments of Moscow and St. Petersburg traditionally adored by international audiences, but also the sights of Kazan, Kronstadt and Vladivostok.
Top 10 Landmarks — Russia
1) Church of the Savior on Blood - St. Petersburg
2) Red Square (Krasnaya ploshchad) - Moscow
3) Grand Palace - Peterhof
4) St. Isaac's Cathedral State Museum-Memorial - St. Petersburg
5) St. Basil's Cathedral - Moscow
6) Catherine Palace and Park - Pushkin
7) Kazan Kremlin - Kazan
8) Palace Square (Dvortsovaya Ploshchad) - St. Petersburg
9) The Naval Cathedral of Saint Nicholas in Kronstadt - Kronshtadt
10) Bridge to Russky Island - Vladivostok
All rights reserved by Rossiyskaya Gazeta.