Russia, China to install GLONASS/Beidou on trucks
Russian and Chinese trucks that are delivering trans-border shipments will have a common navigational device.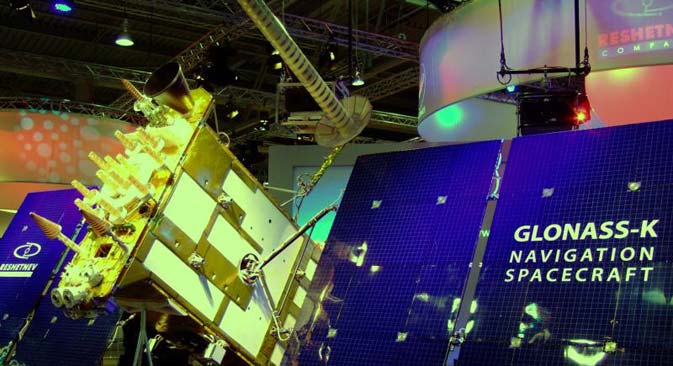 Glonass. Source: Press photo
Russia and China will start equipping trucks transporting goods across the Sino-Russian border with the GLONASS/Beidou navigation systems, GLONASS's Director of International Non-Commercial Partnership Projects Alexander Bondarenko said.
According to Bondarenko, transportation companies will be offered a series of services, primarily in the fields of security, navigation and information.
"Users will have identical services both in China and in Russia," Bondarenko said "A truck driver will be able to call technical support, receive assistance on the road, find the closest gas station and obtain other services included in the satellite navigation." He added that truck drivers would not have different devices, and instead would be using the same apparatus.
GLONASS is Russia's state-owned navigation services provider. Currently, it collaborates with many Chinese partners.
The Russian Federal Space Agency and the Chinese Chancellery for Satellite Navigation have a working group for issues dealing with the joint application of satellite navigation technologies.
First published in Russian by RIA Novosti
All rights reserved by Rossiyskaya Gazeta.