No new Cold War in Korean Peninsula - Russian ambassador in Seoul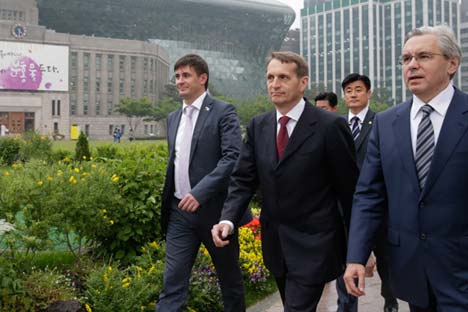 Russia denied that a new Cold War was in the making in the Korean Peninsula, according to a media report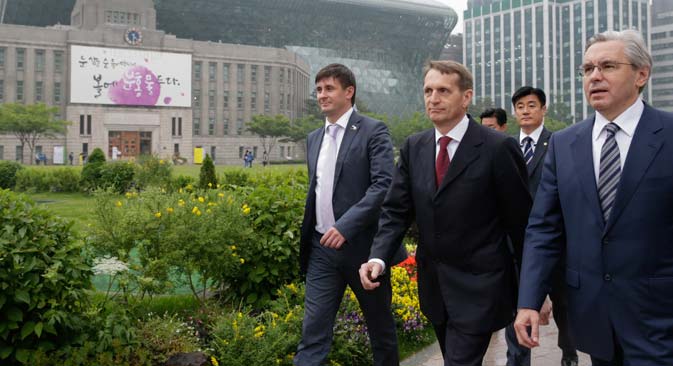 Duma's chairman Sergei Naryshkin (coffee) and Russia's Ambassador to South Korea Alexander Timonin (R) walking in the city of Seoul, May 15, 2015. Source: Alexander Shalgin/Russian State Duma's press service/TASS
Russian Ambassador to Korea Alexander Timonin denied speculation that a confrontation is in the making as a result of balancing and counter-balancing acts of the four powers involved in Korean affairs, The Korea Times reported on its website.
"We, Russia, don't agree with such a view that a neo-Cold War is in the making on the Korean Peninsula," Timonin told the paper. "It was between the two groups of countries based on different ideologies in the past. We, Russia, share democratic principles with the rest of the world."
It is widely accepted that Russia and China back North Korea, while Japan and the U.S. back South Korea.
"It's impossible to settle any problems if any country tries to use threats or pressure," Timonin told the paper. "Thus, Russia is against using any pressure from any country as a means to resolve security issues."
All rights reserved by Rossiyskaya Gazeta.